Call me Marie Antoinette…
It's on record that whenever I go somewhere new – an obscure European town, a British seaside resort – I immediately want to buy a house and live there. Leaving aside the potential unhealthiness of this urge and what it says about me, I have to tell you that I have a new dream house. And this one has no water or electricity.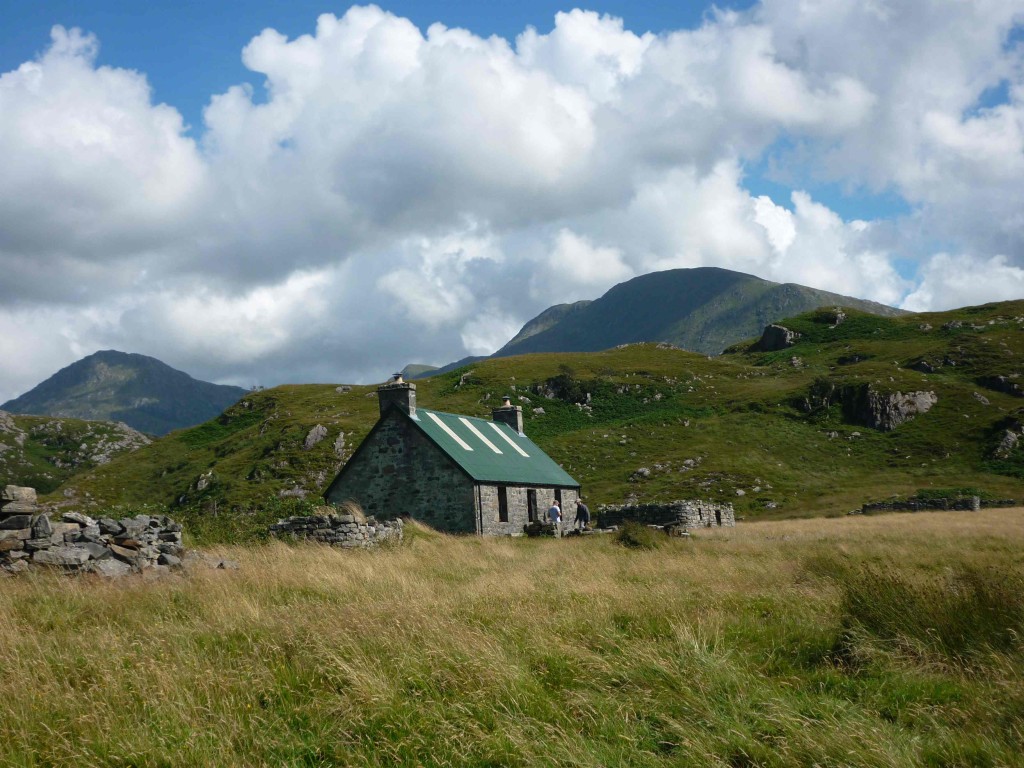 At the weekend I went to stay overnight in a bothie on the west coast of the Scottish Highlands. Bothies are little stone buildings across Scotland, many of which are maintained by the Mountain Bothie Association. They are left empty and unlocked, and anyone who wishes can stay in one overnight. For free. No booking. And with whichever strangers have made the walk there too.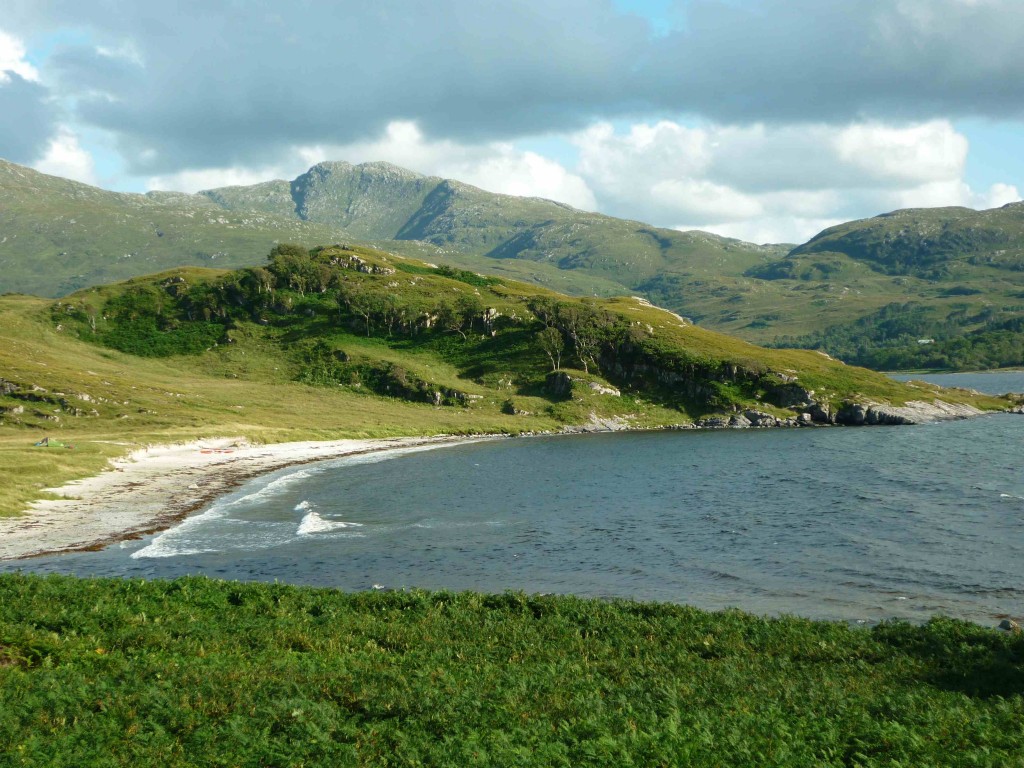 I won't say exactly where this one is, but it's a good two hour hike from the road. And look at the location. You feel like the only living soul when you come down from the steep hills behind and see the little stone house overlooking this beautiful beach.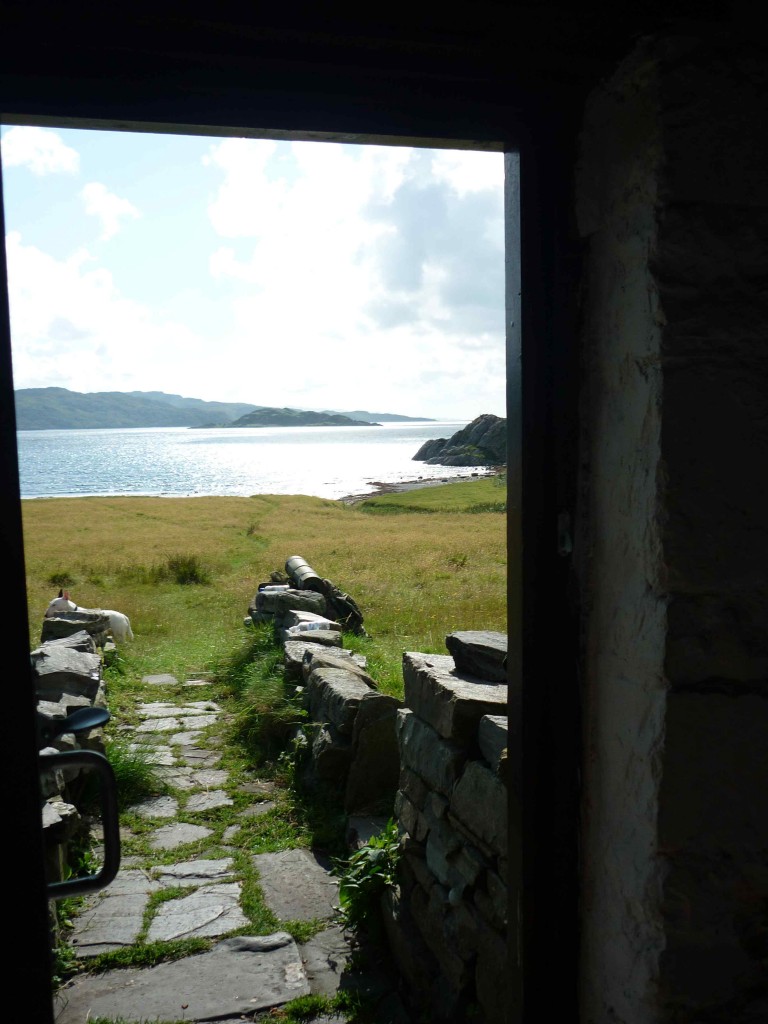 The weather was amazing, and after our two-hour walk we threw off our back-packs and went for a swim in the clear – and surprisingly warm – sea. Dinner cooked on camping stoves was steak, seen here defrosting in the sun on the roof.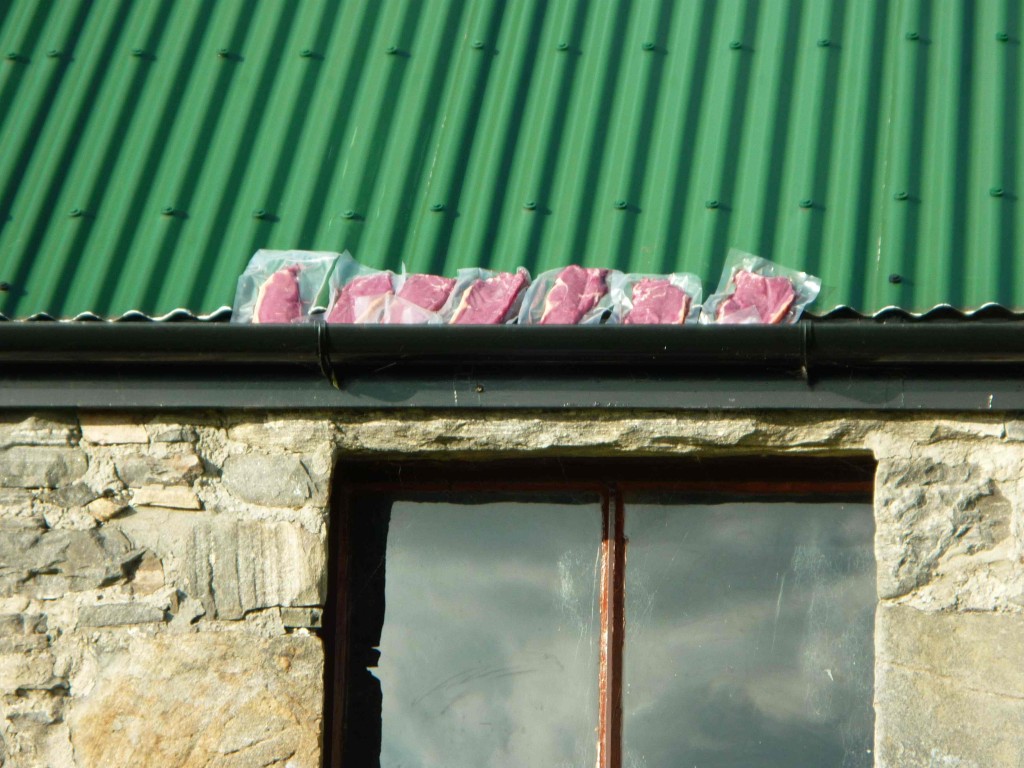 Then fires were lit inside and out, and we sat up looking at the super moon. Inside the house was so beautiful – so basic, nothing but what it needed to be. With fires in the main cooking room and a little bedroom, wooden bunks downstairs and a wooden attic where we slept on the floor, it fulfilled all my Heidi-based fantasies about mountain living.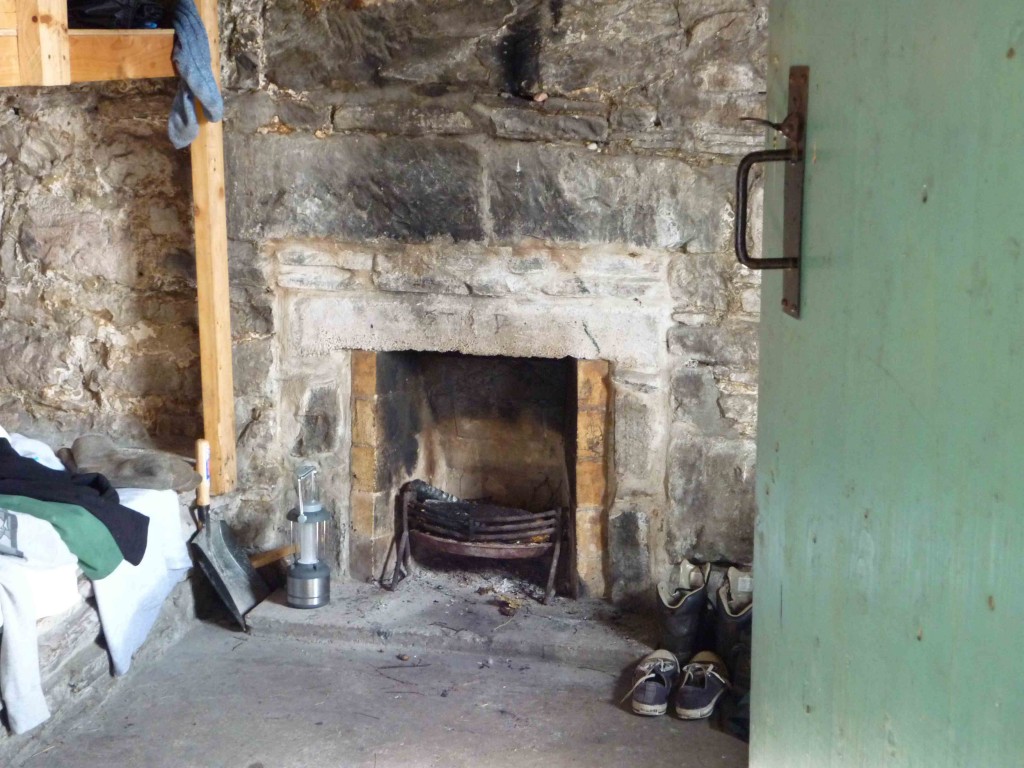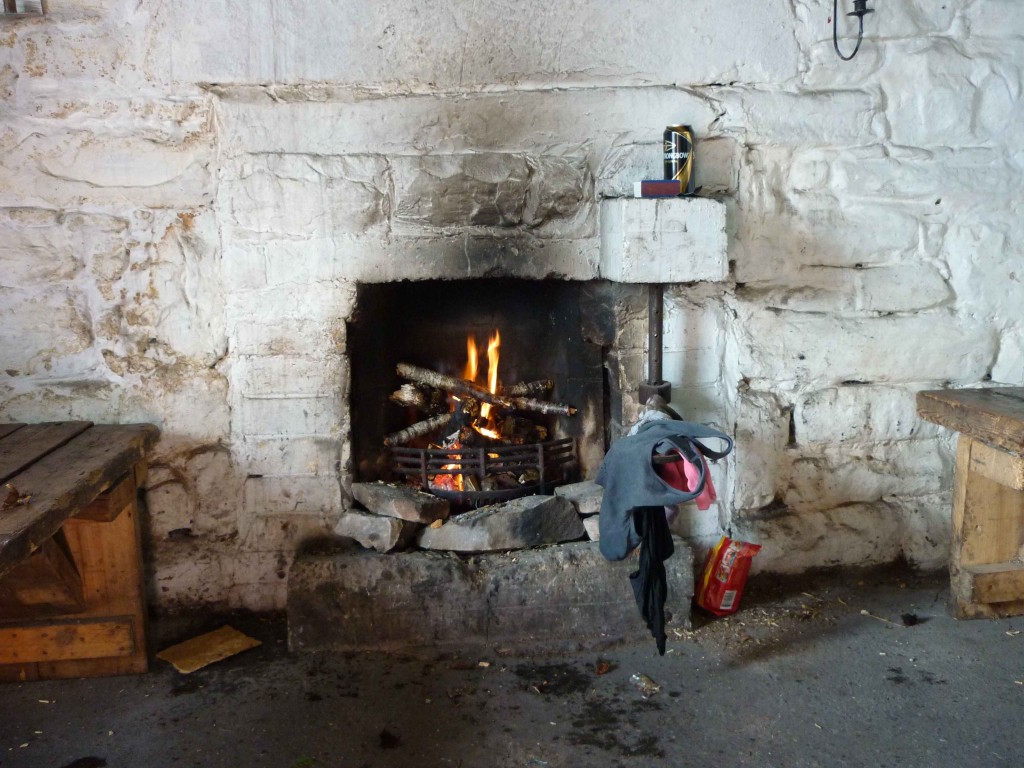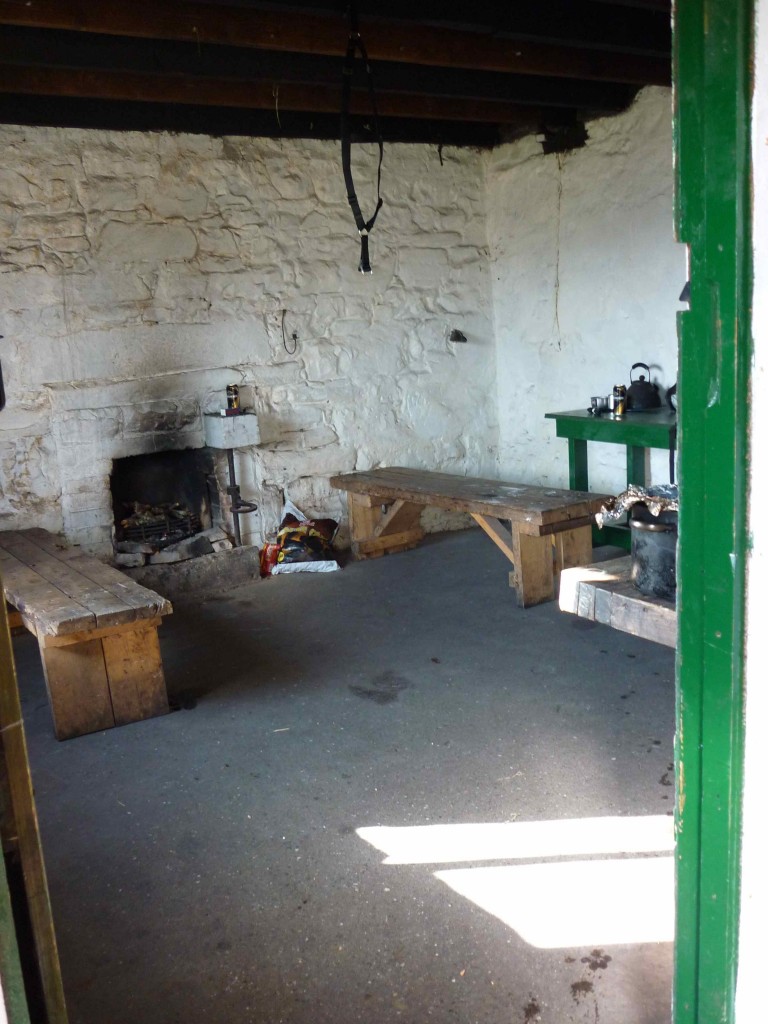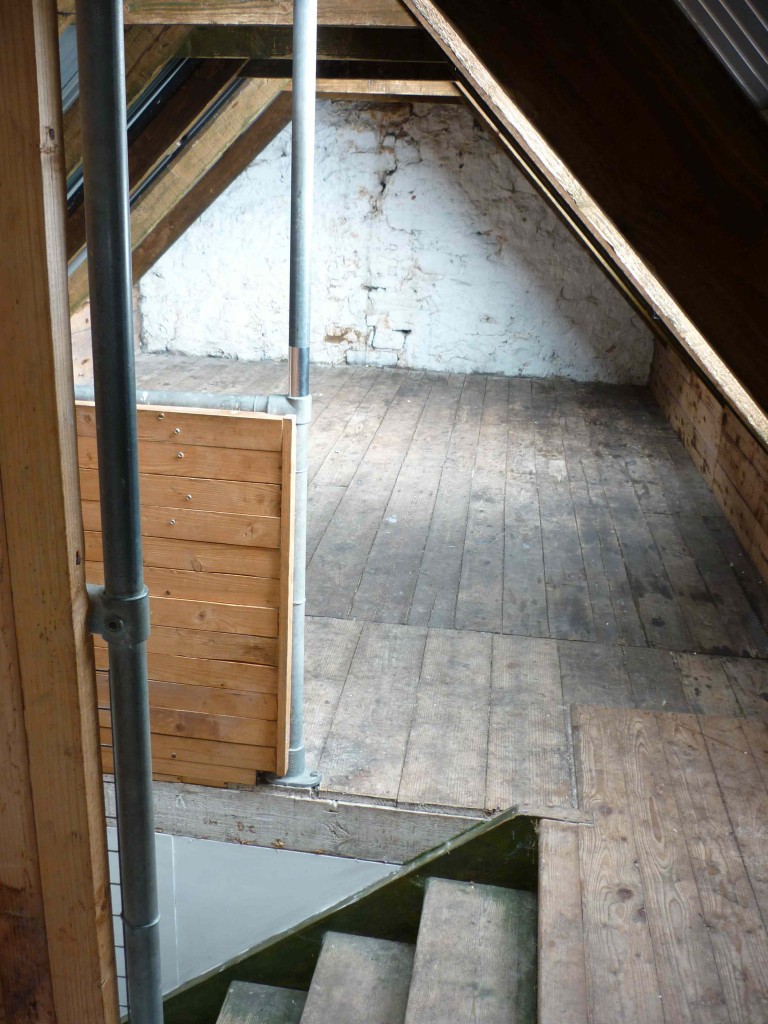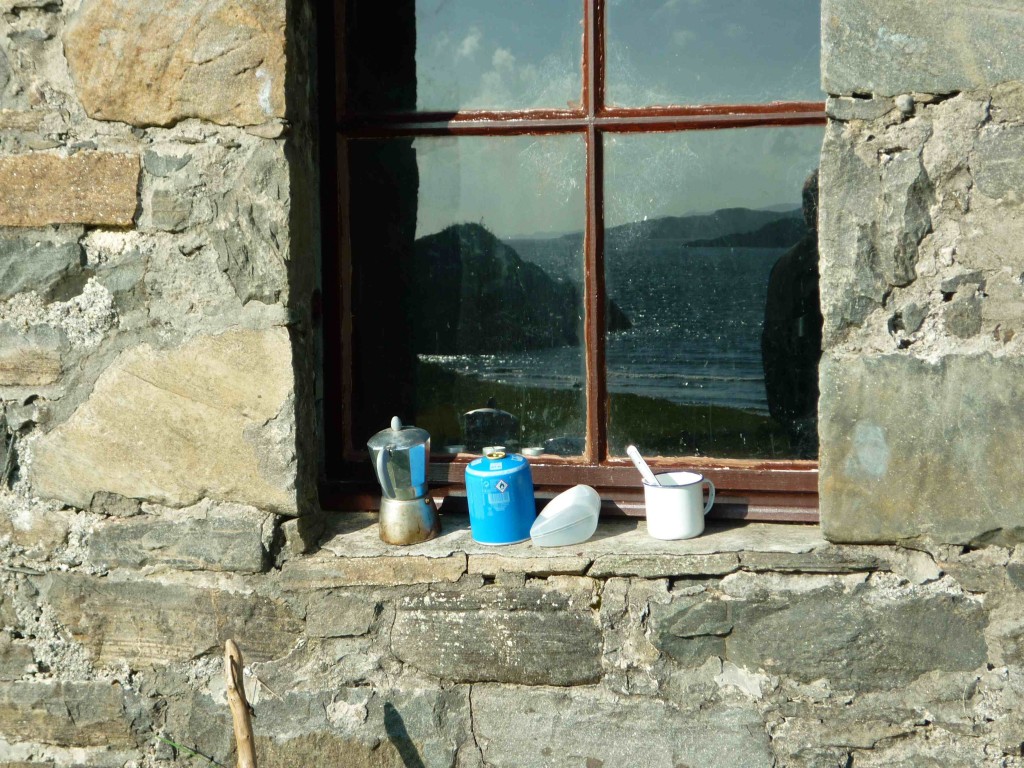 Now, all I want is an open fire, an empty beach and a hard bench to sit on. I never liked cooking anyway. I'll eat Super Noodles and read by candlelight. This is the home of my dreams.