Address book: classic chairs
When I was a little girl I remember my Mum spotting a chair in a skip. She hauled it out and made me sit on it by the side of the road while she walked home to fetch the car. Obviously I was mortified, but now I find – as so many design lovers have before me – that the lure of a beautiful chair also makes me lose all sense. I see a certain chair and I want to take it home with me. I wonder what it is about a chair that – unlike a table or sofa or bed – demands ownership?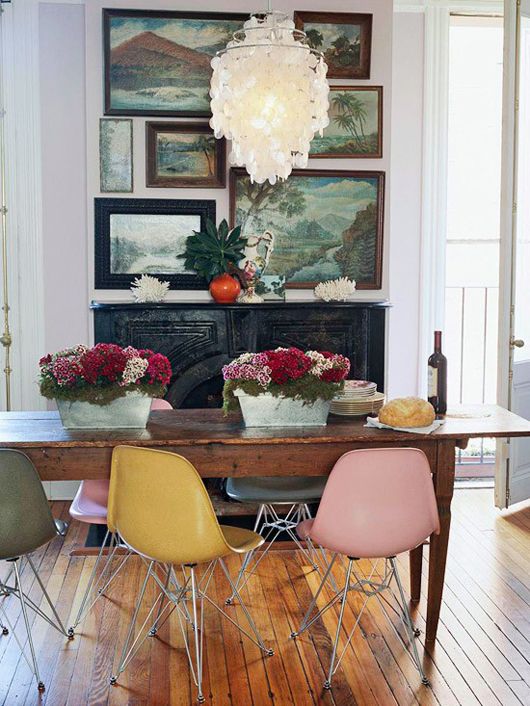 My favourites often tend to be design classics, but I'm not at all slavish about this. There are plenty of design classics that strike me as just downright ugly. And a very simple, dark wood chair with no obvious provenance at all can capture my heart when spied in the basement of a junk shop. All the more so because it is almost unique.
At home I like to mix 'em all up – something of a trend, I realise, but also very practical if you're an inveterate chair hoarder. No need to worry about constructing (or affording) a complete set – just add in new fellas as they come along.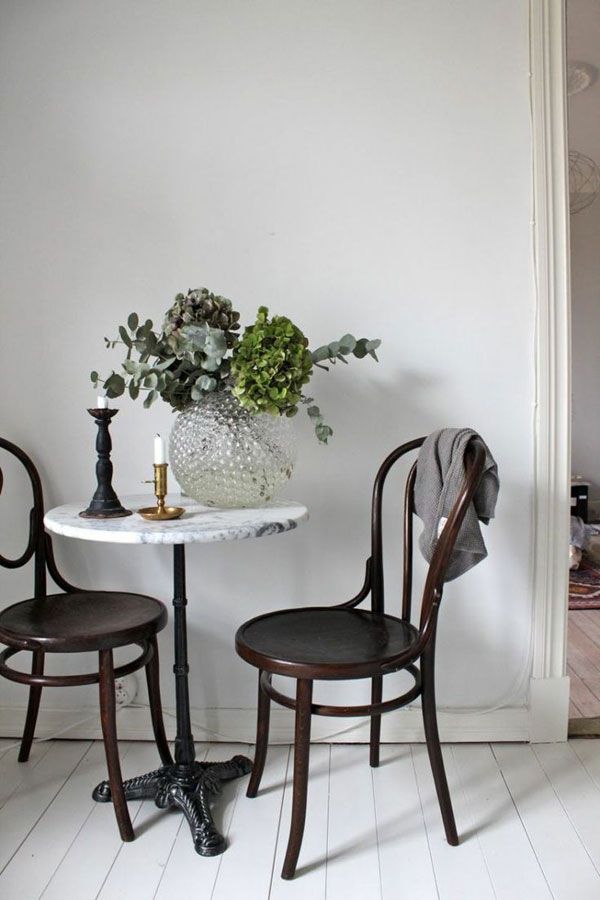 Mixing together dark wood, colour, metal and upholstered seats gives just the right sort of casual look, while letting you show off your impeccably-honed chair radar. For wooden chairs I love both the French cafe bentwood style (above) and the sturdy, simple English classics of Ercol.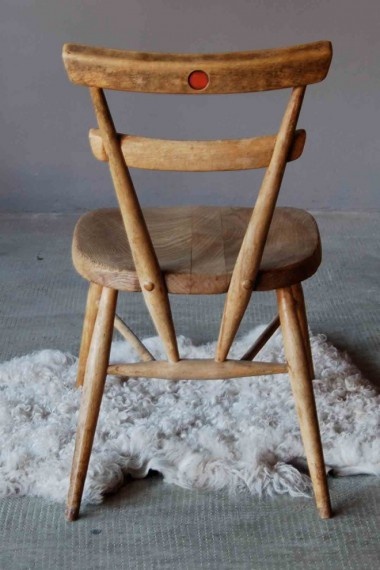 These beauties were designed for schools, and look just as good in a stack as on their own, thanks to the sharp detail on the back. The coloured dot on the back denotes the size of chair, and therefore the age of child it's suitable for.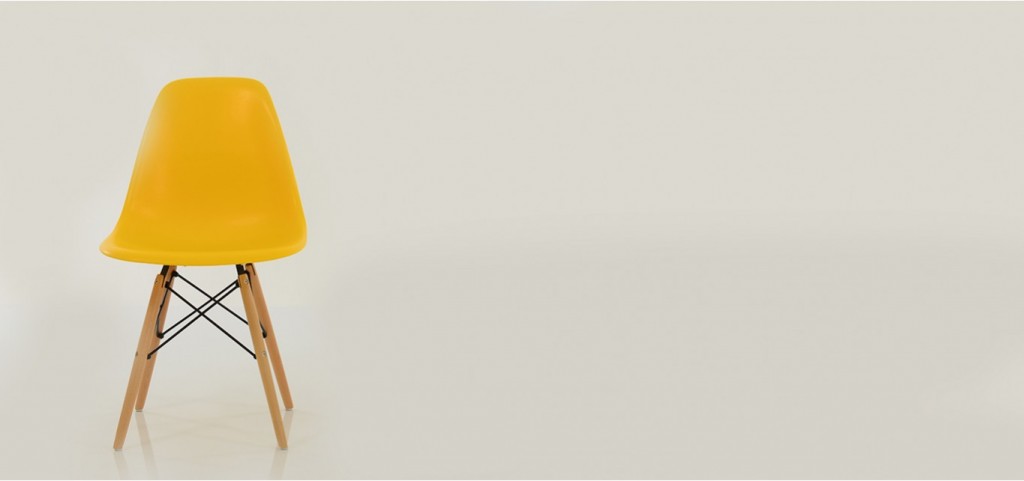 For colour you can't beat the classic Eames shell chair. Eames replicas like the one above from Lakeland Furniture – legitimate because the original has passed out of copyright – are a great, simple, stylish solution, and come in a host of contemporary colours. As usual yellow and pink would be on my wish list.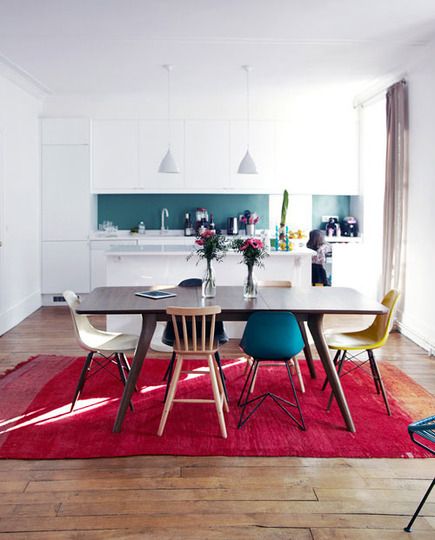 If I can interest you in some more chair porn then do check out my Pinterest chair gallery, a host of chairs spotted, hankered after and pinned by Jill and I over the last year or so.
Written by My Friend's House in collaboration with Lakeland Furniture.