London orbital: a kitchen odyssey
Despite having edited a kitchen magazine and written features about lovely kitchens for years, I've never actually bought a kitchen before. I have replaced a kitchen once, with a school science bench that someone had lying around and gave it to me for free. Times have changed. For Margate all I needed to do was order a very simple Ikea kitchen – I am not having wall units and only require a single run of base cupboards for the oven, plus another one for the sink. Should be straightforward, but it never is, is it? Ikea's online kitchen planner was literally keeping me awake at night, so the fella suggested the way to solve it was to go into Ikea and get them to check our plan over before we ordered.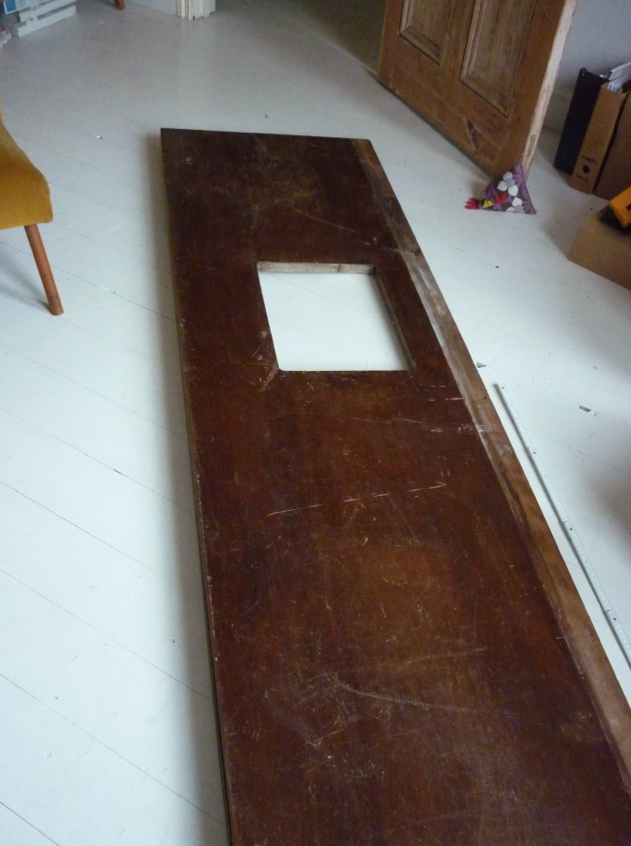 This is not an offer your man makes lightly, so I agreed. I was a little sceptical however that even this would solve my problems. I needn't have worried – the trip to the Ikea planning department was actually great. A lovely woman went though our plan, suggested changes and checked all the niggling bits like hinges and stuff were ordered correctly. She even shook our hands at the end. Made us feel quite ritzy. You come away with all your plans and order details in a little folder marked 'My Ikea Kitchen', a bit like getting a sticker from the dentist when you're a kid.
With hours of daylight and a full tank of petrol left, we then headed off in search of a science bench worktop. Having had one before, as described, I had my heart set on one, but they've become very hard to track down. No one is giving them away these days, and as more and more schools have already cleared out their 60s science labs the stock is dwindling. That's how come we ended up outside a shed in rural Essex in the rain, picking over bits of old mahogany and fending off a wet dog who wanted to take our measurements. The owner was out salvaging something, so I finally caved in and decided to go to the one place I knew had lots in stock. An epic drive to the opposite side of London round the M25.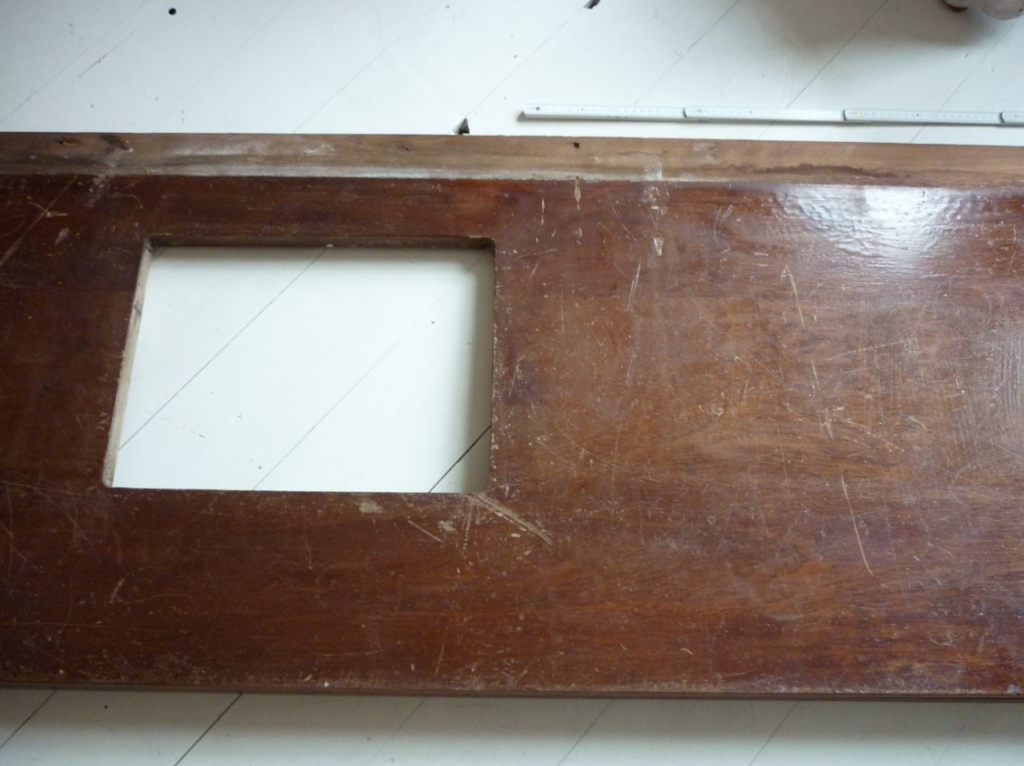 We got to Retrouvius as it was getting dark, and inside the West London showroom it was even darker – very atmospheric although not ideal for picking out a worktop. No matter – they guys working there were helpful and knowledgeable, and after making a series of cringeworthy dad-jokes because I was so happy to finally find somewhere that had worktops in stock and who would actually sell me one (sigh) I walked away with this 3 meter beauty. I've spent a happy weekend peeling the old varnish off in satisfying strips. Can't wait to get it fitted. Progress at last…