Everyone I know right now is doing up a house. Ros spends every lunch time in our local chazza shop emptying it of the best stuff for Margate (I'm so happy for her. I'm moving my lunchtime forward). And people are still emailing me about tiles. The infectiousness of all this is that I'm doing some 'jobs' in my own place and have had many conversations with friends, involving us swapping our ideas then yelling – 'I was going to do that!' in each others faces. Nobody wants to look like a massive copy cat is the thing. But seriously, how hard is it to be original? Damn that Pinterest.
Here are the top five favourite ideas we all seem to be having.
1. Painting it black.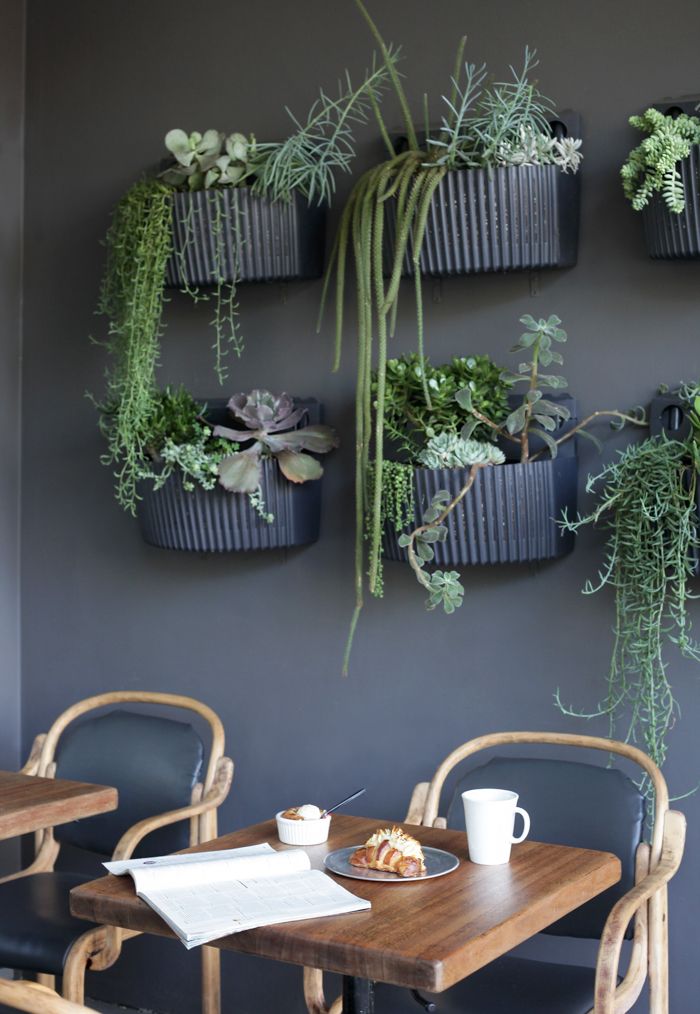 It just looks good with everything. Not to big up our new venture again, but I do think you'll love seeing the homes of the Darkroom ladies, who we covered for The Chromologist (this will also reveal another big inspiration behind me painting my floor tiles).
2. Pegboard walls.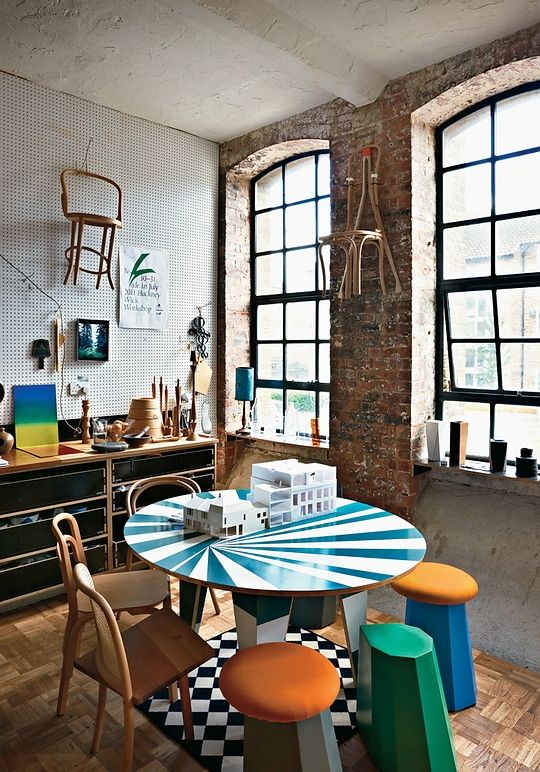 My friend is threatening to do this on her kitchen wall. I'm. So. Happy. For. Her.
3. Brass or copper bathroom fittings.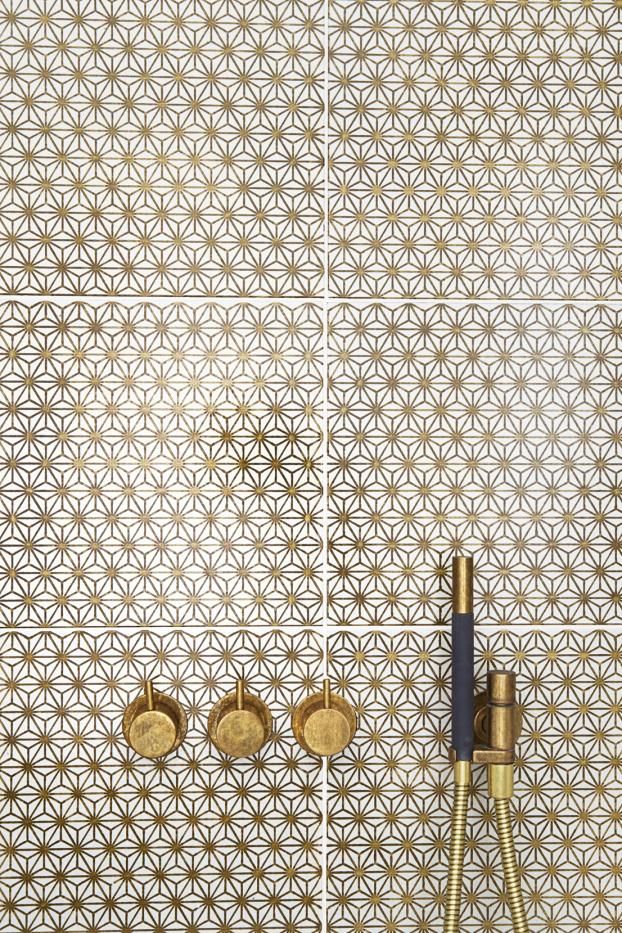 Same goes for lamps. They're just all so expensive though.
4. Interesting tiling ideas for bathrooms.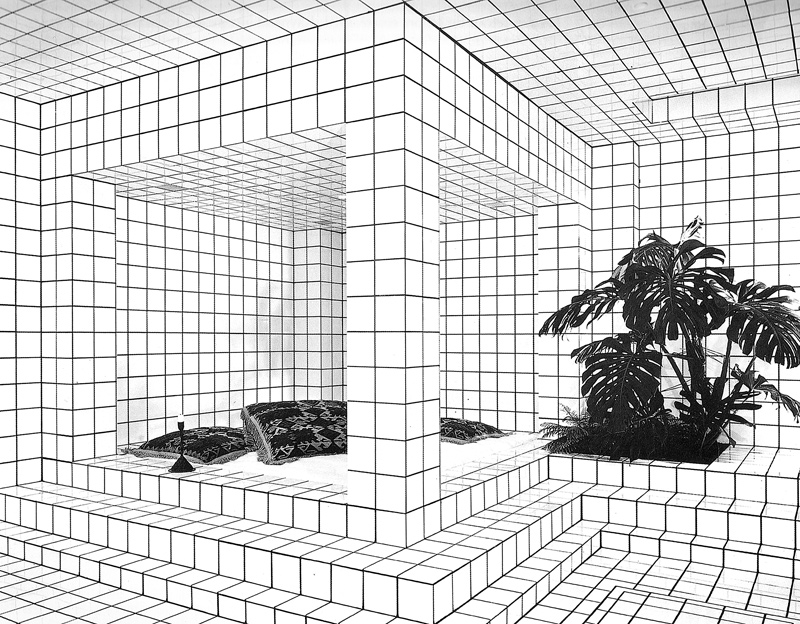 No longer just limited to expensive patterned tiles. The pegboard friend lately got very experimental with some cheap mosaics, which you can catch a glimpse of on our instagram. The above, by French artist Jean Pierre Raynaud in the '60′s, is how I might line our new shower when it's done one day.
5.Cool wicker chairs.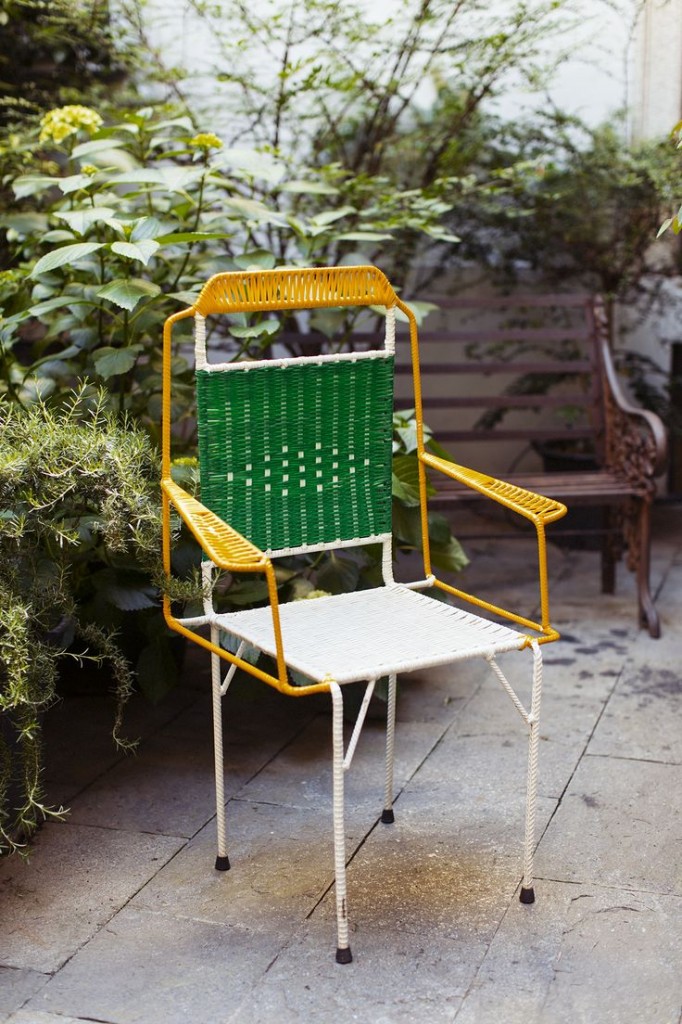 This is from Marni's Carolina Castiglioni's house, shown in full over at The Selby.
What do you reckon, you feeling these ideas too?