For the last few years I have owned a flat on the Margate seafront, and rented it out. But now, to my surprise, for the next wee while I'm keeping it for myself, and doing it up. It's very beautiful, if leaky and shabby, with two floors of wonderful sea views. Here is the normal view from the living room.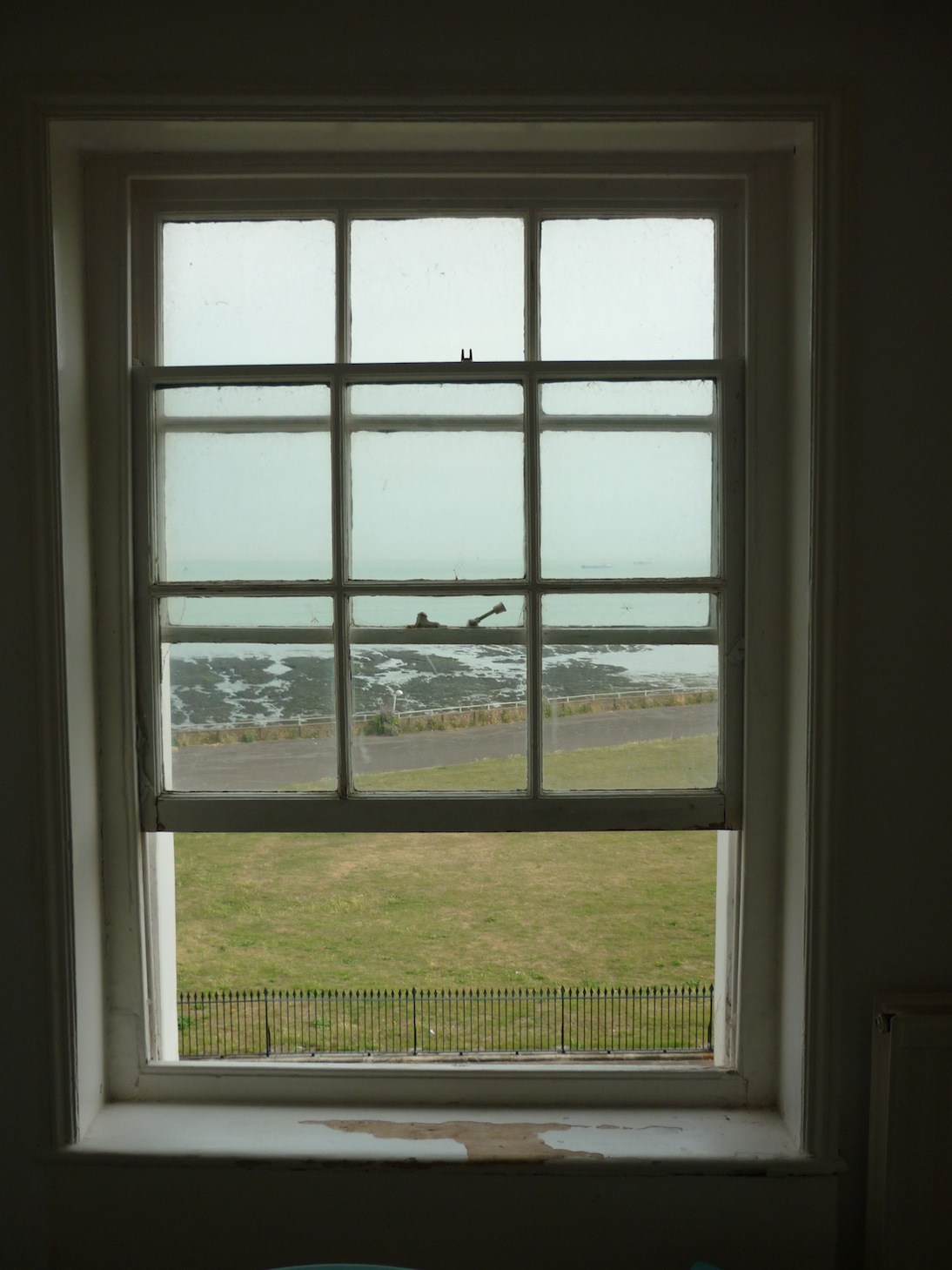 And here is the view from the weekend just gone. After a brief period of adjustment this turned out to be as fascinating as the boats and sea on their own usually are.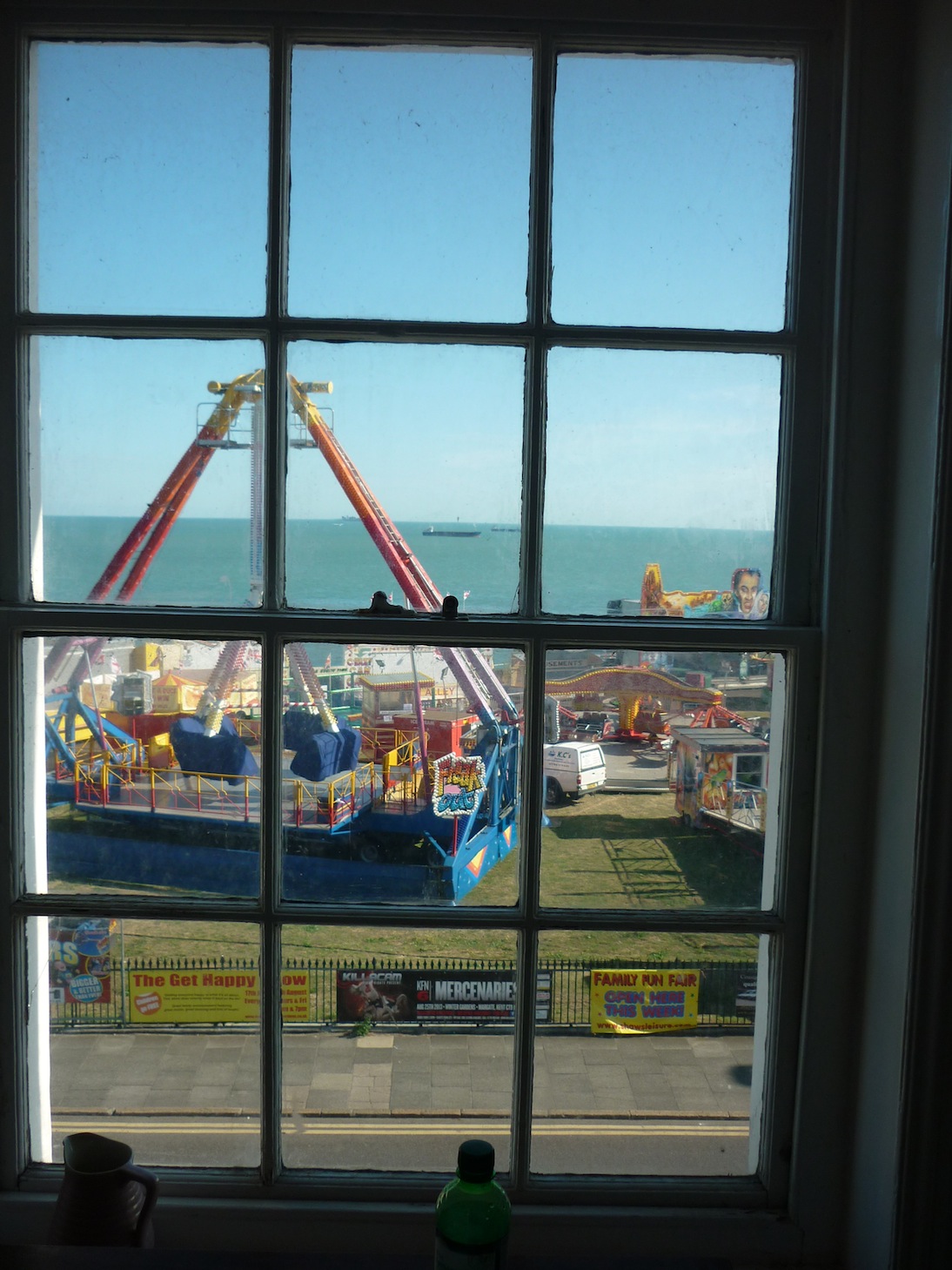 The bones of the house are lovely, so my current plan is to do things cheaply, slowly and bravely. The Georgian roof sends leaks filtering down through the walls pretty regularly, so I suspect any bad decorating decisions will be erased by necessity, which makes me feel like taking some risks.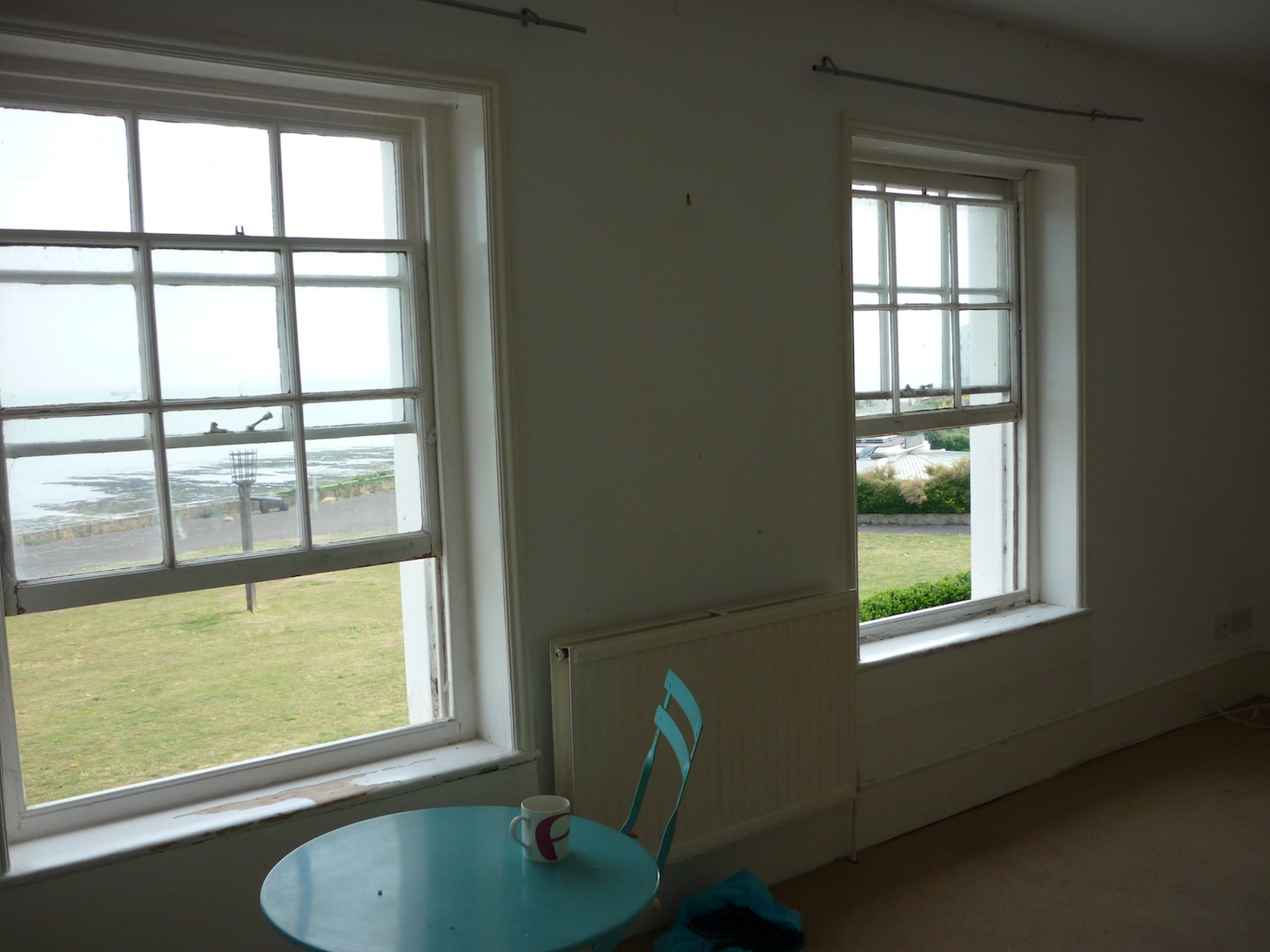 We tore up all the old carpets, revealing scruffy old boards beneath, except in the living room, where it's hardboard all the way. Replacing floorboards in a listed building (yes, who thought buying one of those was a good idea?) is expensive, and not currently an option. So, in the spirit of making the best of, we painted the whole floor grey for an arty studio sort of feel.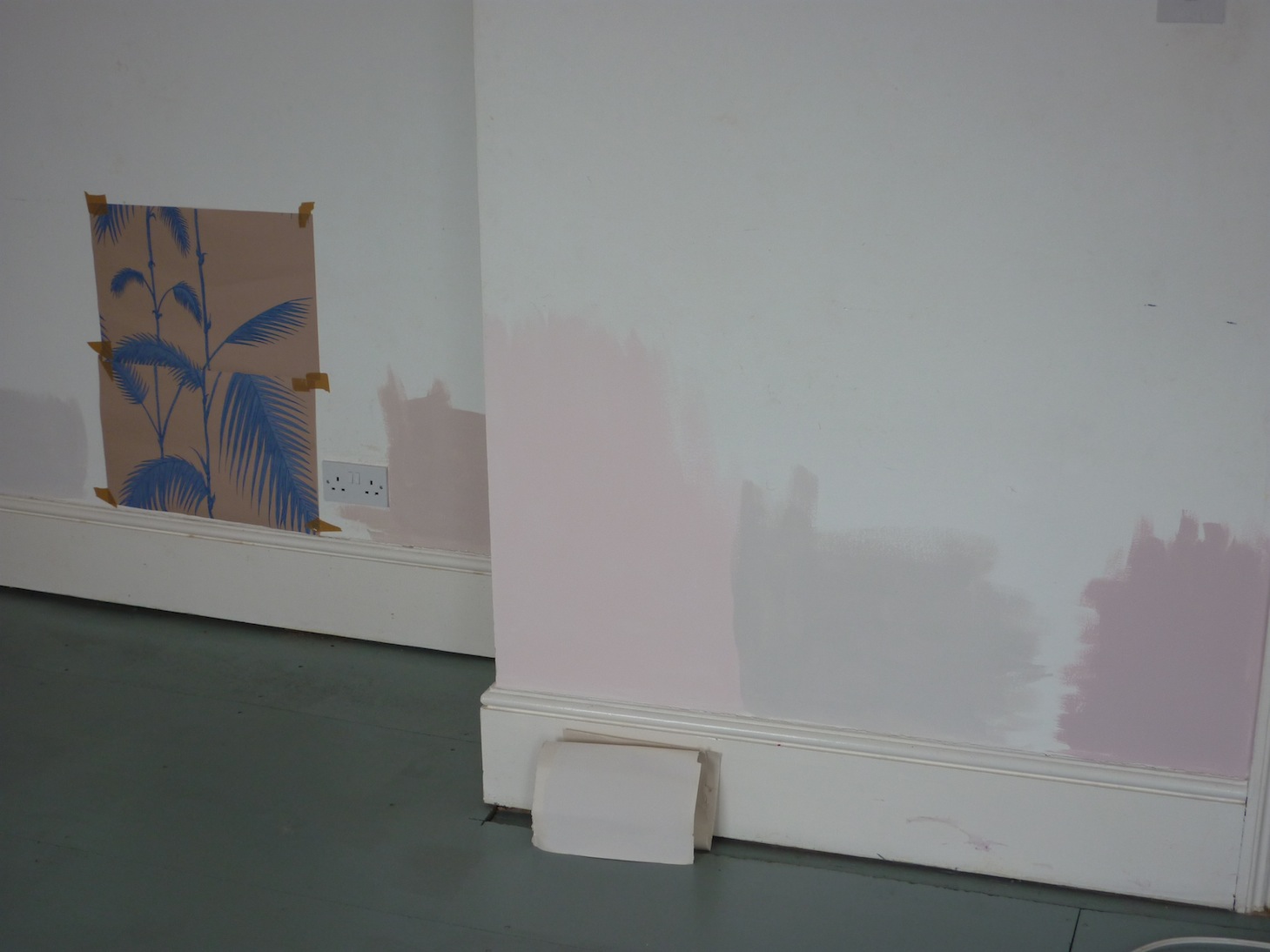 I think it's going to look great – it hadn't dried by the time I left, so no proper pictures. I know from experience thought that a room facing the North Sea can feel pretty grey in winter, even without a grey floor, so I'm mitigating that the only way I know how. With pink. Exact shade still to be confirmed.