Seasonal furniture shuffle
Ah, autumn. Mists, mellow fruitfulness and the X-Factor being on. After a glorious summer here it is hard to face the fact that autumn is upon us – but a dip in the sea on Friday confirmed it. The light is beautiful but the heat is going out of everything. I have of course taken steps to deal, what with the new stove and all. But this weekend I also embarked on another bit of autumnal adjustment that cost much less and is just as (ok, almost as) pleasing.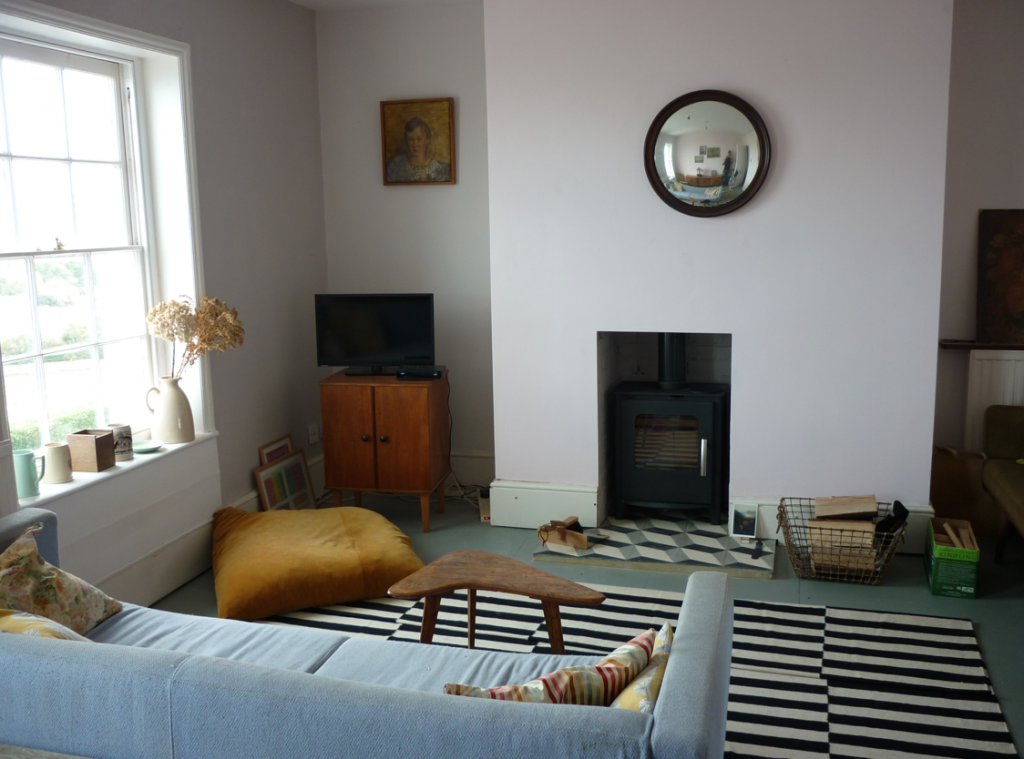 Every year when I was little I have fond memories of the excitement around my mum changing the furniture. We had – she still has – a big through room with a bay window and fireplace at one end, and French doors to the garden at the other. Each spring mum would start shoving the furniture around in an act of wild reconfiguration, pushing the sofas back from the fire and opening up the space to the doors. And each autumn the process would be reversed, with a cosy enclave of sofas, stools and armchairs gathered close to the fire. Both shuffles marked the change of the seasons in a way that always struck me as positive and enriching, as well as practical.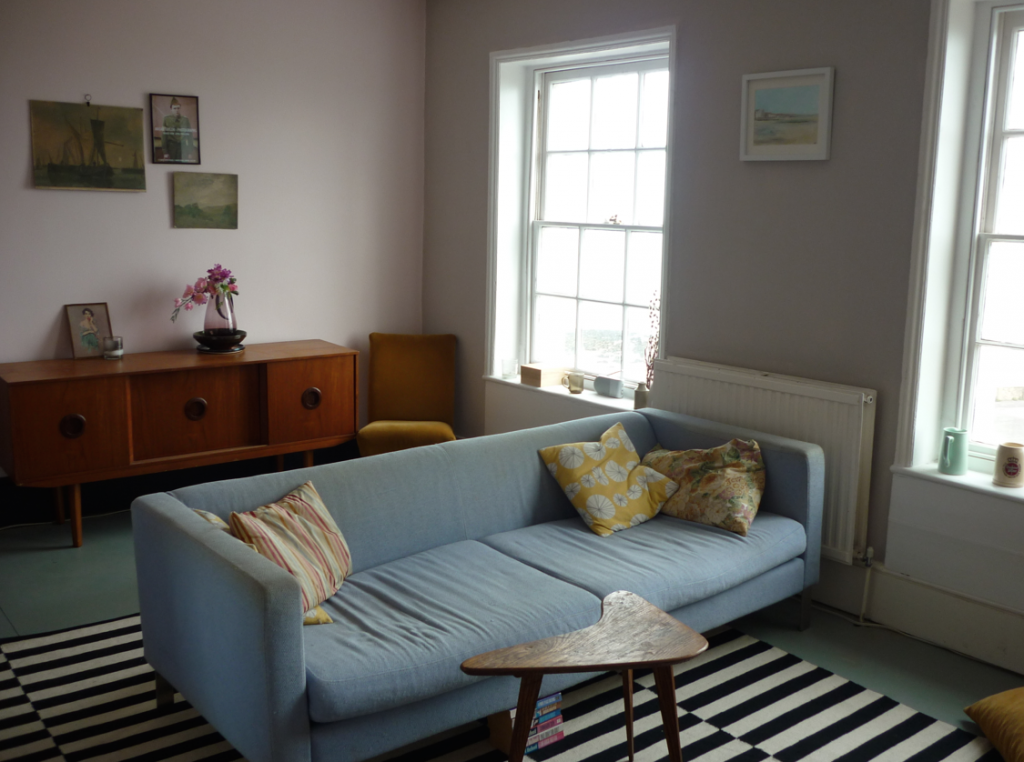 Above is the new autumn configuration, with the sofa near the fire – and this has the added benefit that I will now be able to read the guide on our 'tiny' TV without squinting. I love how the room feels now. I always thought a sofa in the centre of the room was the very last word in sophistication, and now I have one – admittedly I probably had a cleaner sofa in mind but hey-ho. Nothing a face-off with a steam cleaner won't fix. Next on the autumn-to-do list is carpet and curtains. And no, they won't match.