Striding across acres of ground at Ardingly Antiques Fair yesterday, we discovered that a joint My Friend's House trip is not necessarily conducive to actual blogging. How is it possible to chat, peruse and take photos?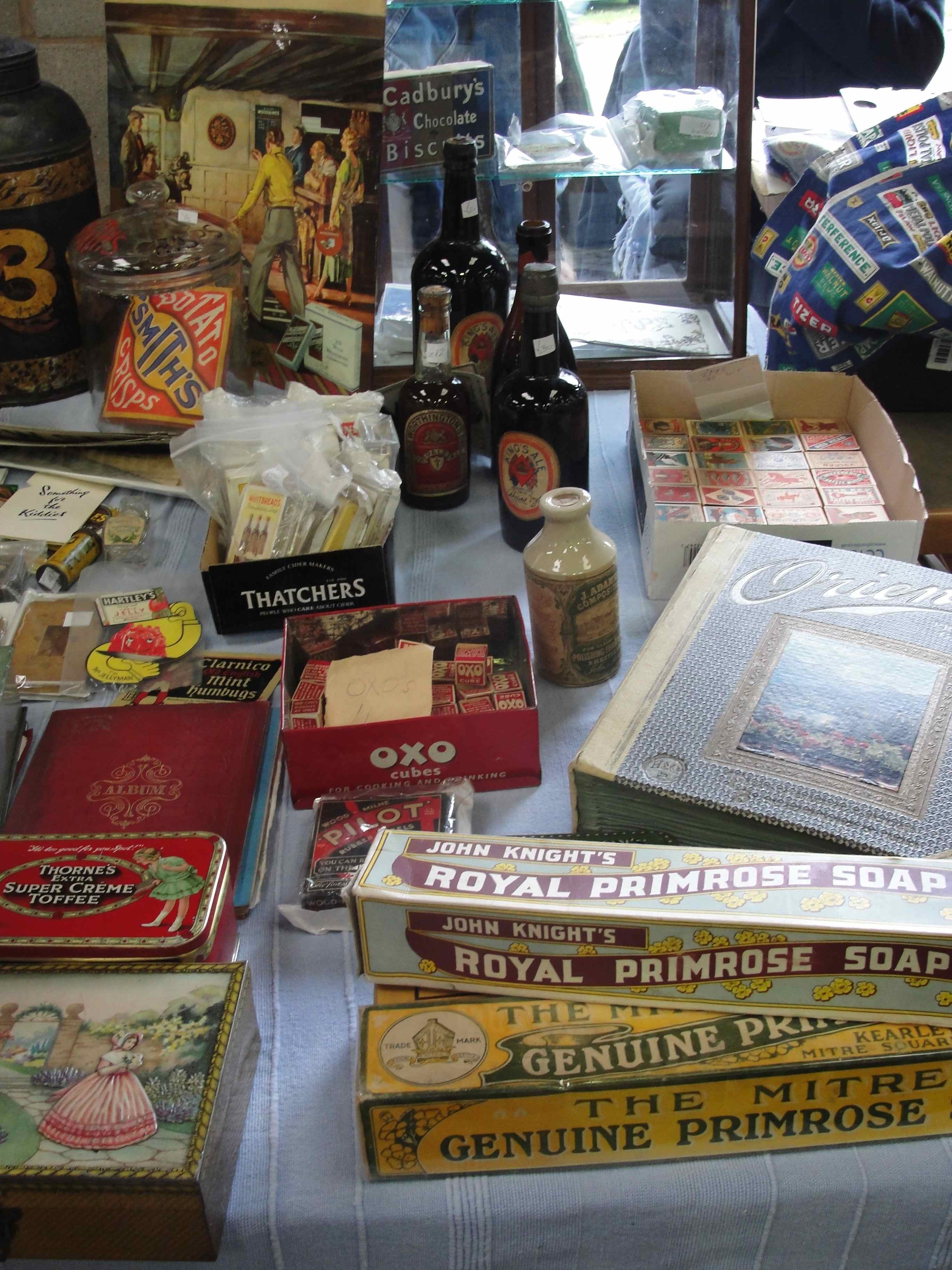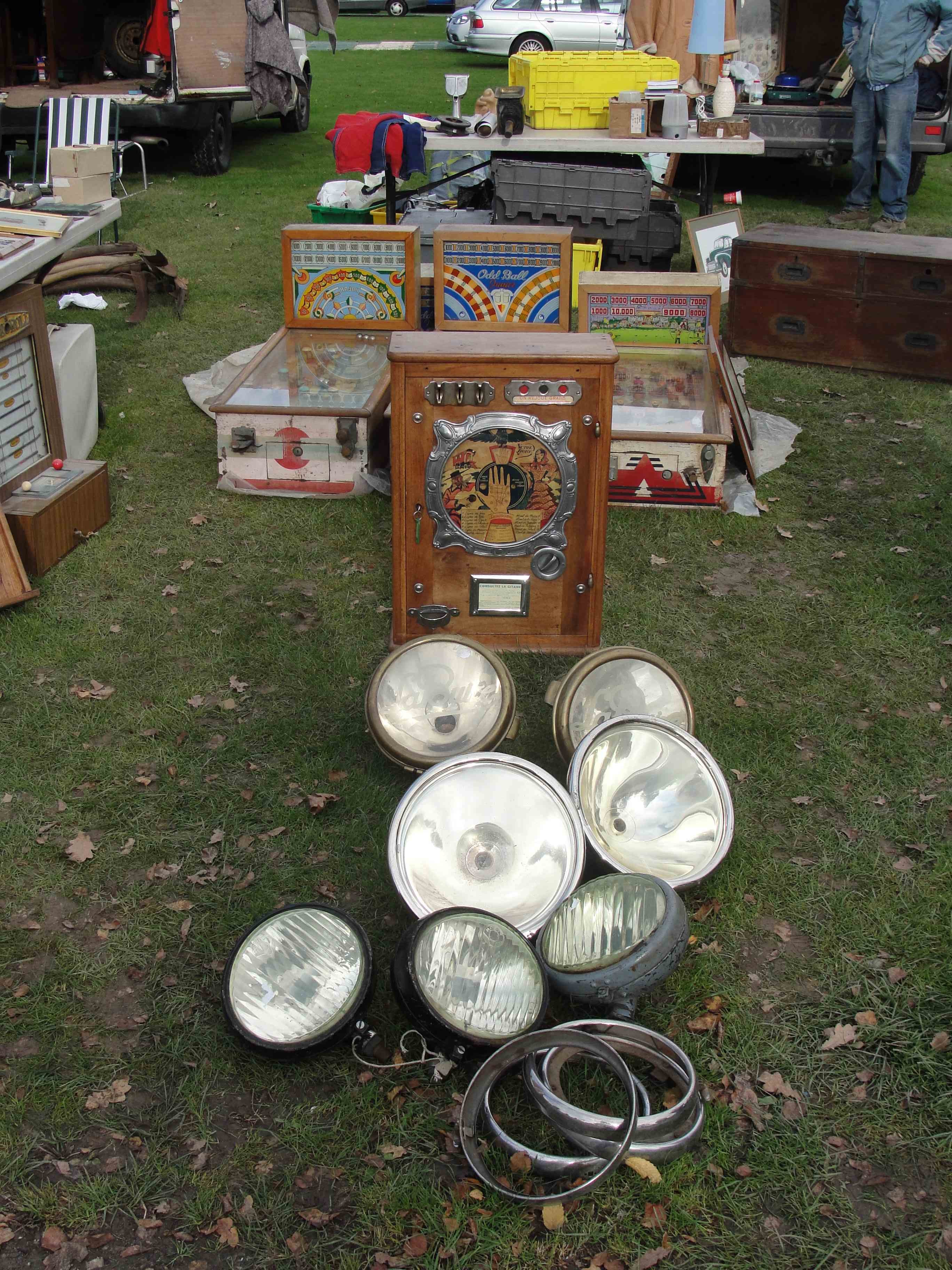 Things got off to a shaky start as we both declared a hankering for a swan jug. Luckily the only one we saw was neither colourful enough or cheap enough to tempt us, even at half price.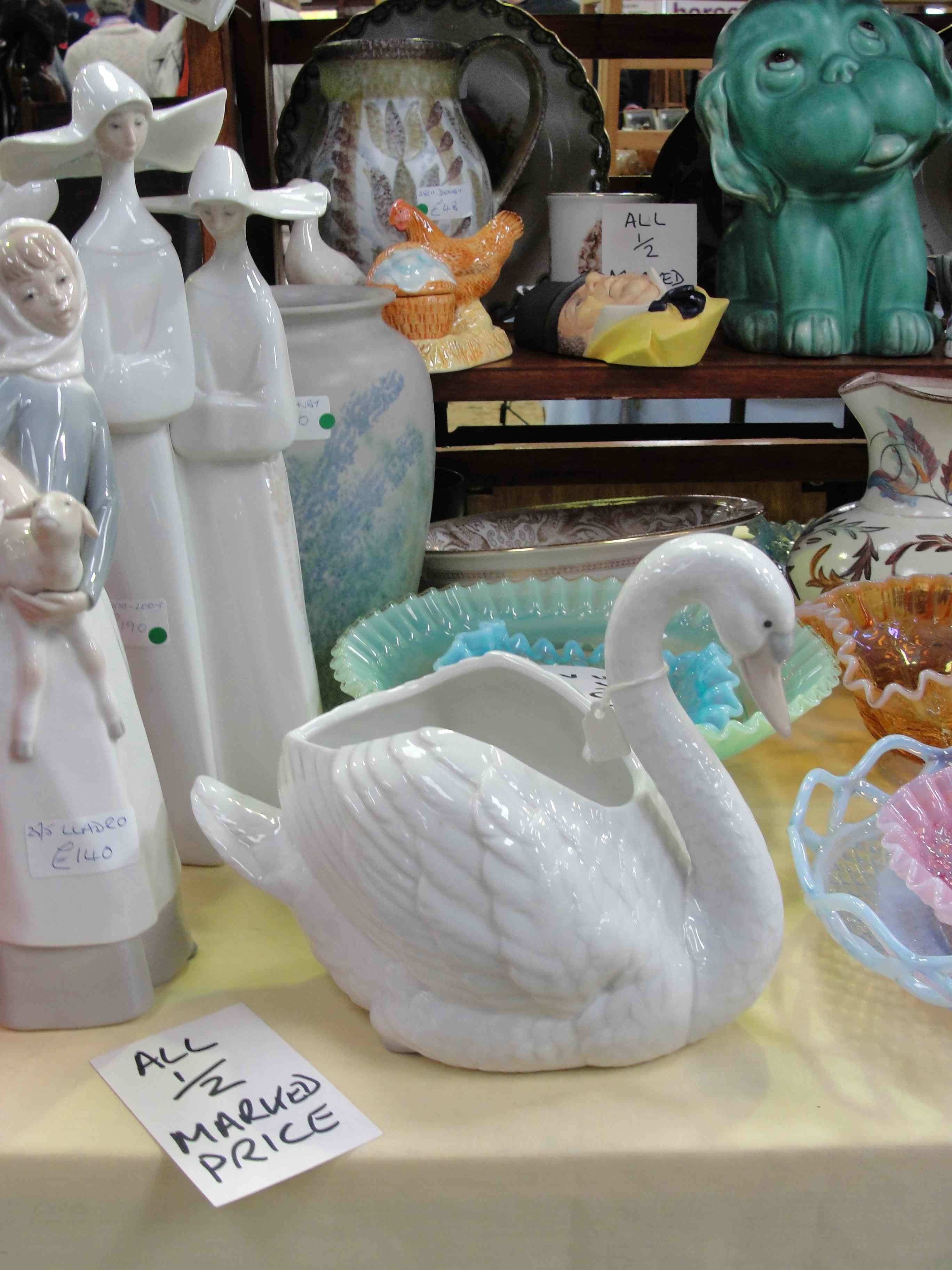 The large halls, where we saw this lady, seemed to be mostly about collectable pieces and so a lot of it was quite expensive. Outside, furniture, tea cups, jugs and vases were more mixed price-wise and we spent hours weighing up Susie Cooper crockery, blankets, tables and linen cupboards. Arguably too many hours. By the fifth one we grumpily declared we'd rather find one gem at a jumble sale than be surrounded by beauty. I left with this old sewing-now-make-up-box (£15).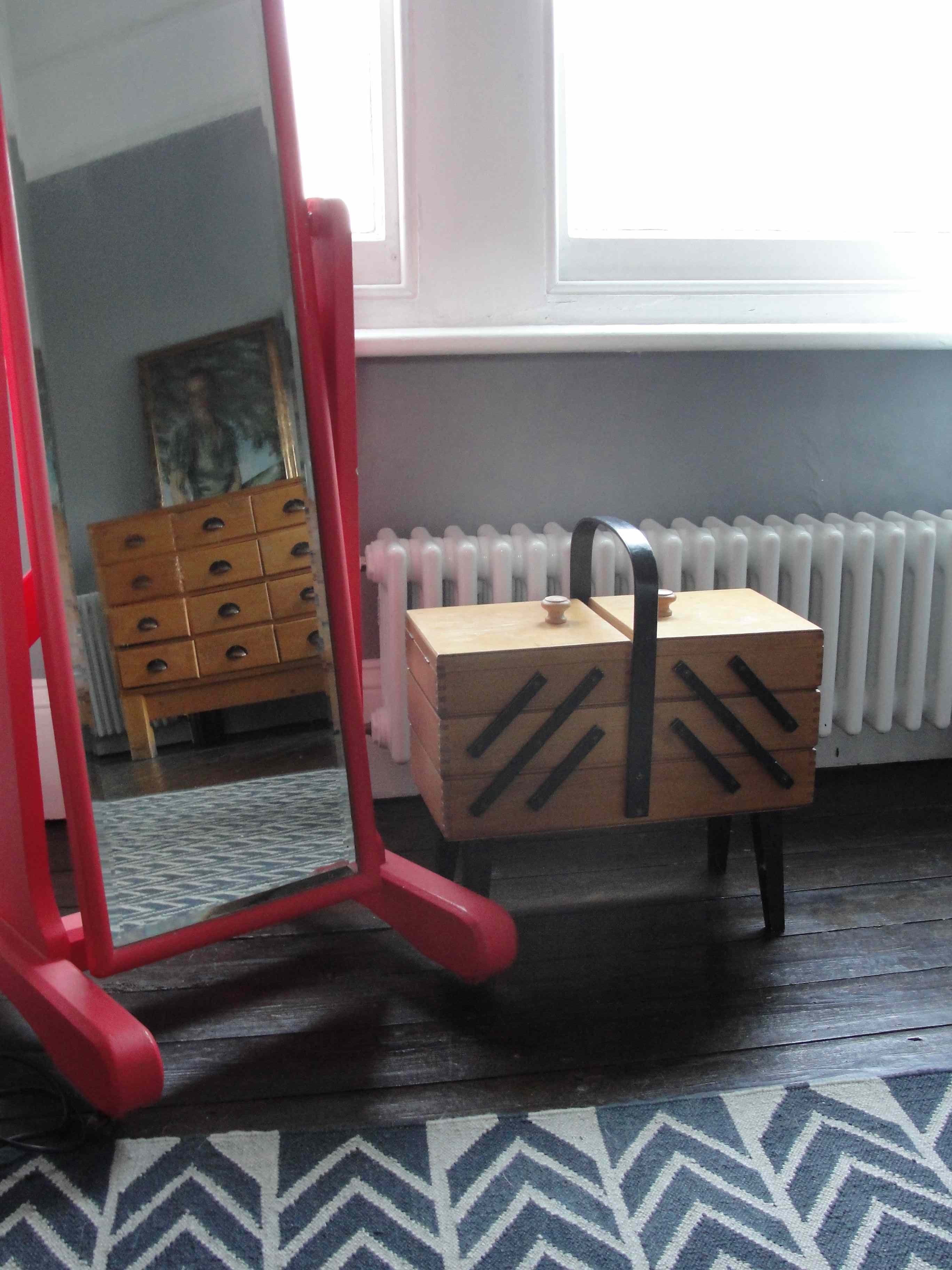 And these jugs, discovered in the last 20 minutes in a box marked '50p each'. 50p thank you very much. That's what I'm talking about.