Kitchen wallpapered – result
So, Mum and Dad came to help for a weekend. They worked so hard they put me to shame, clearing weeds and bushes and attaching various heavy things to the walls. Best of all, some wallpaper finally made it off the floor.
Here, I present the before of the kitchen.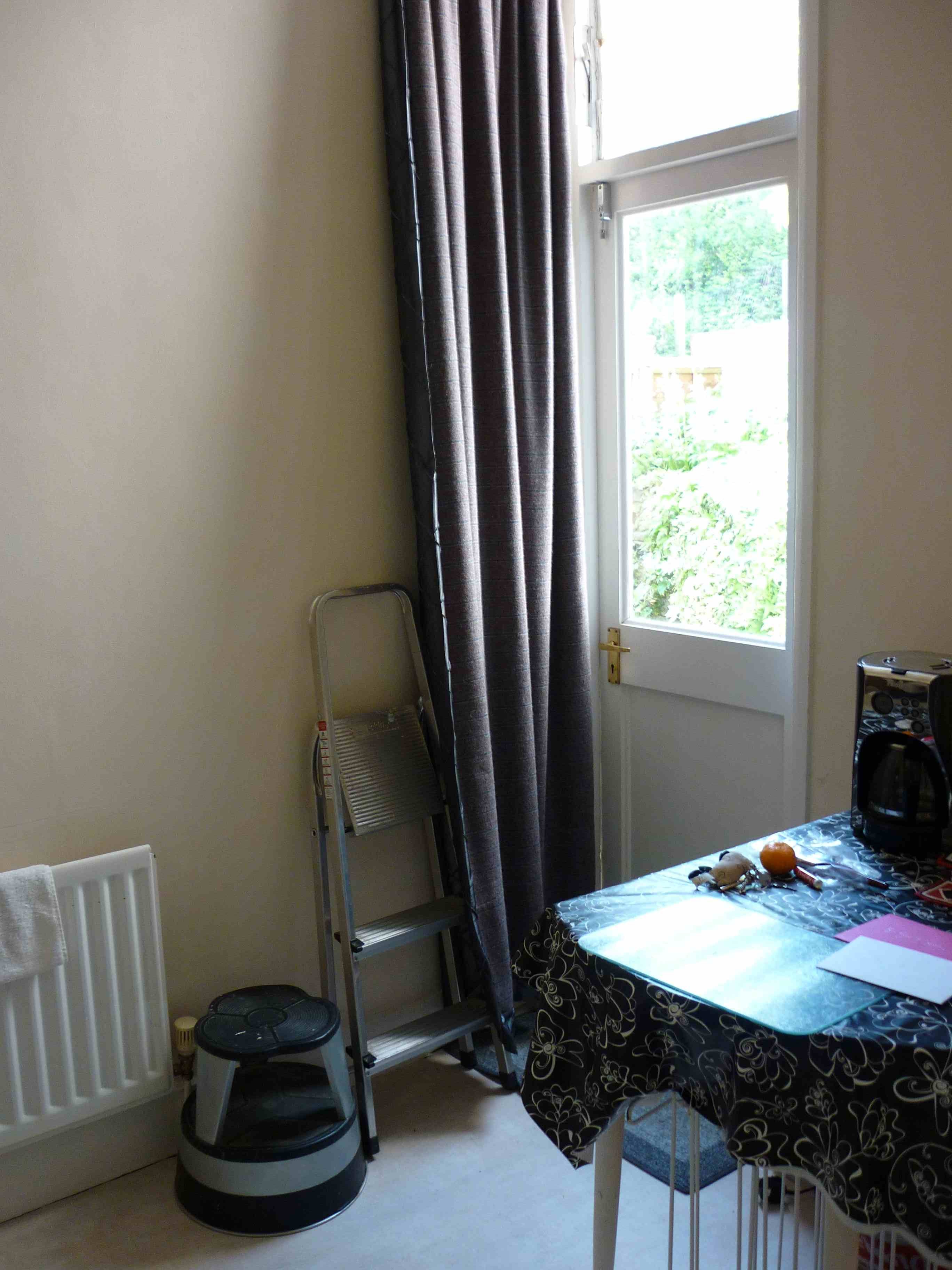 The pondering stage…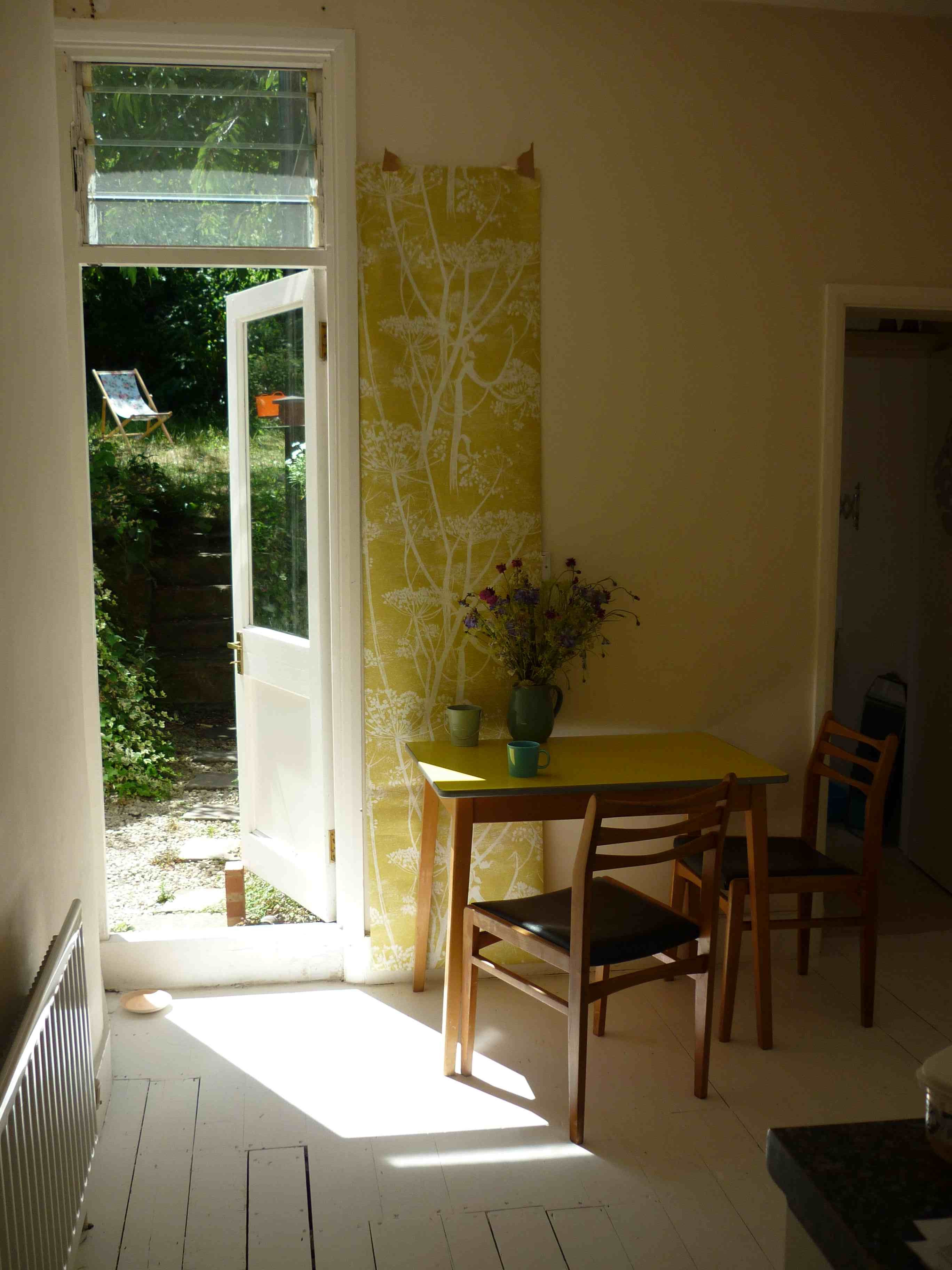 And finally, after the heroic efforts of my Dad…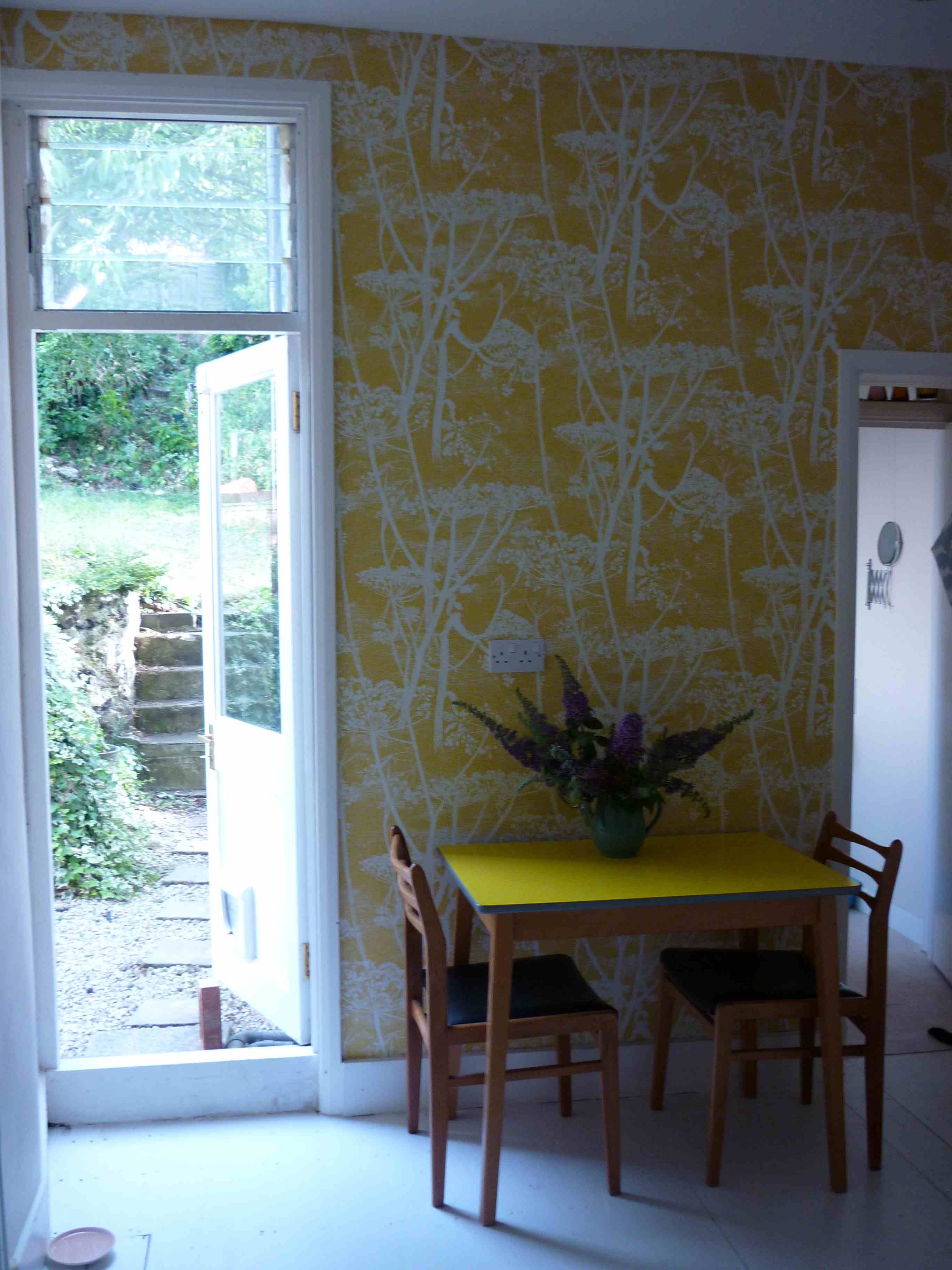 Nice huh? But note, I'm not posting any pictures facing towards the kitchen itself.