Get the look: Neneh Cherry
Buffalo Stance. Does anyone not love that song and the album it's from? Even my music-hating brother used to wander round the house singing 'man child shoobededoodoodooodoo.' He didn't know the lyrics, he did know a good tune. The mighty Neneh Cherry has released her first album for 18 years, It was inspired by her late Mum Moki, who was a Swedish painter and textile artist. Neneh was chatting to Lauren Laverne about it on the radio yesterday and then this most amazing picture appeared on my instagram timeline.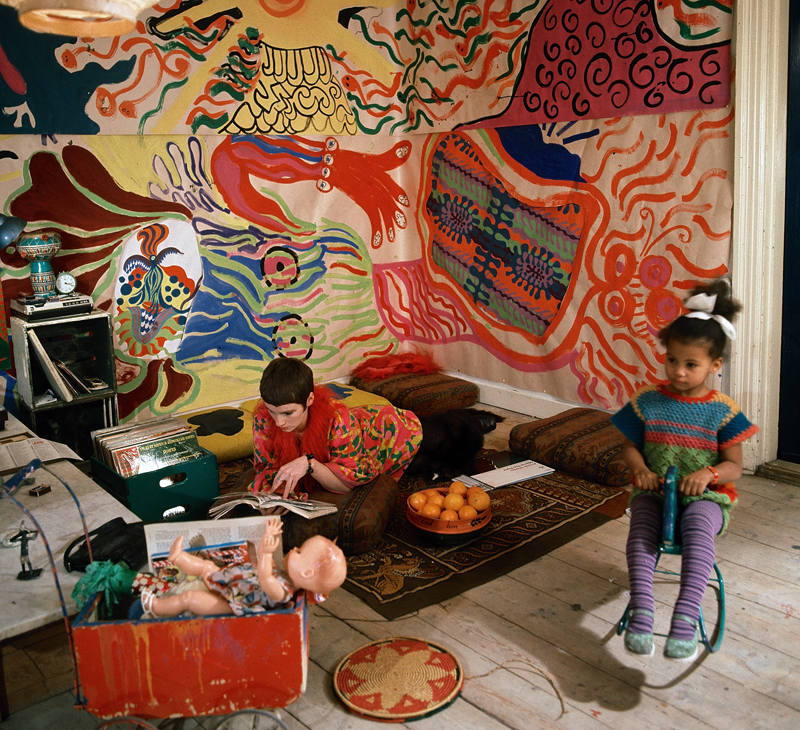 Ahoy there fashion-forward print clashing. And nice to see that the humble crate has been a hipster storage choice for longer than I'd realised.
In honour of Neneh – who turns fifty soon, unbelievable – here's a Get The Look. FYI you'll need to paint your own mural. Nothing off-the-peg quite lives up to Moki's work, but it is on lo-fi paper, so at least mistakes won't matter. A nod to some of the print techniques below…
Needlepoint cushion, rocking horse, crates, woven vase, Polish paper craft, Cilla Ramnek print work.
Read an interview with the musician on this blog, co-founded by Thandie Newton.