Delia's Christmas cake step-by-step
So I made my very first Christmas cake, on what I'm calling Stir Up Sunday Plus One (ie it was Monday). I used the classic Delia recipe because I like a Christmas cake  you could wedge a door open with, and one that lasts into at least February. I used to make cakes with my Mum (hiya!) and have stirred many a Christmas cake but this is my first go all on my own. Went OK, but I did have to google a few things.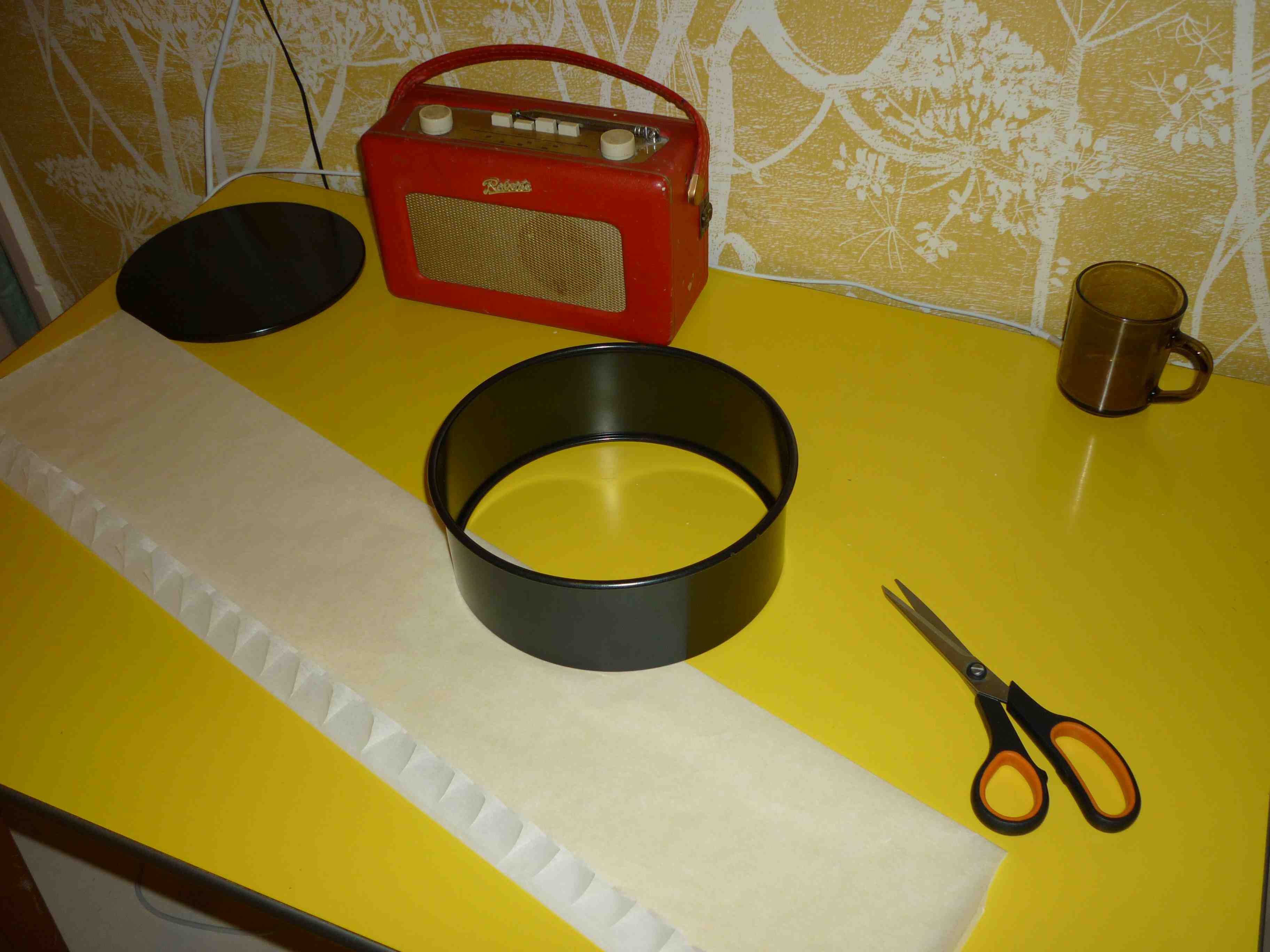 Time approx: 4pm. Delia said to line the tin but beyond that she wasn't too specific, so I found this video very useful. Double baking paper on the bottom and insides of the tin, plus more on top of the cake.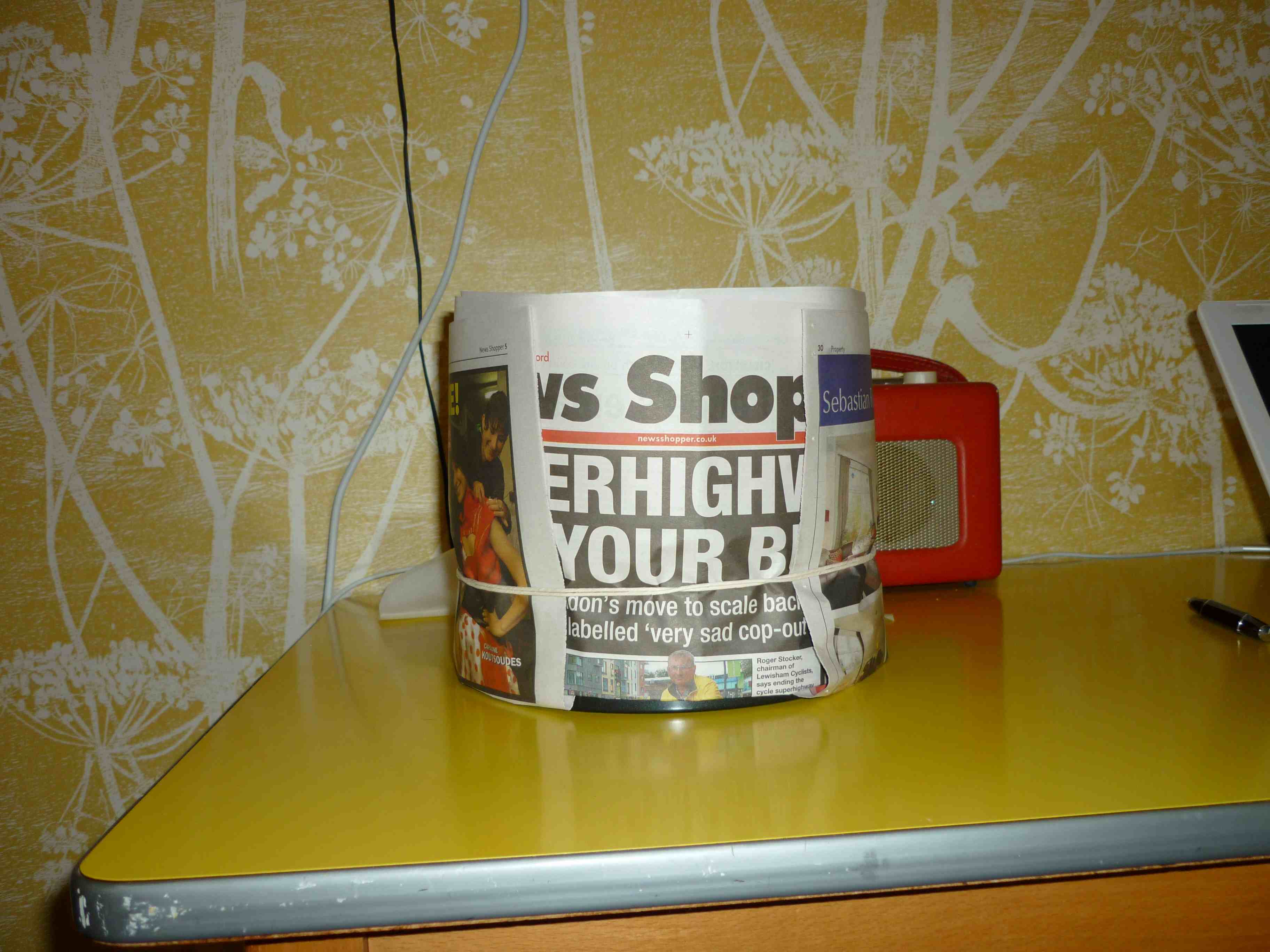 Then you have to wrap the outside of the tin in brown paper or newspaper. I used the Lewisham Shopper, and for an extra festive touch chose pages featuring ads for the local panto. When the recipe says 'cook's string' I just used… string.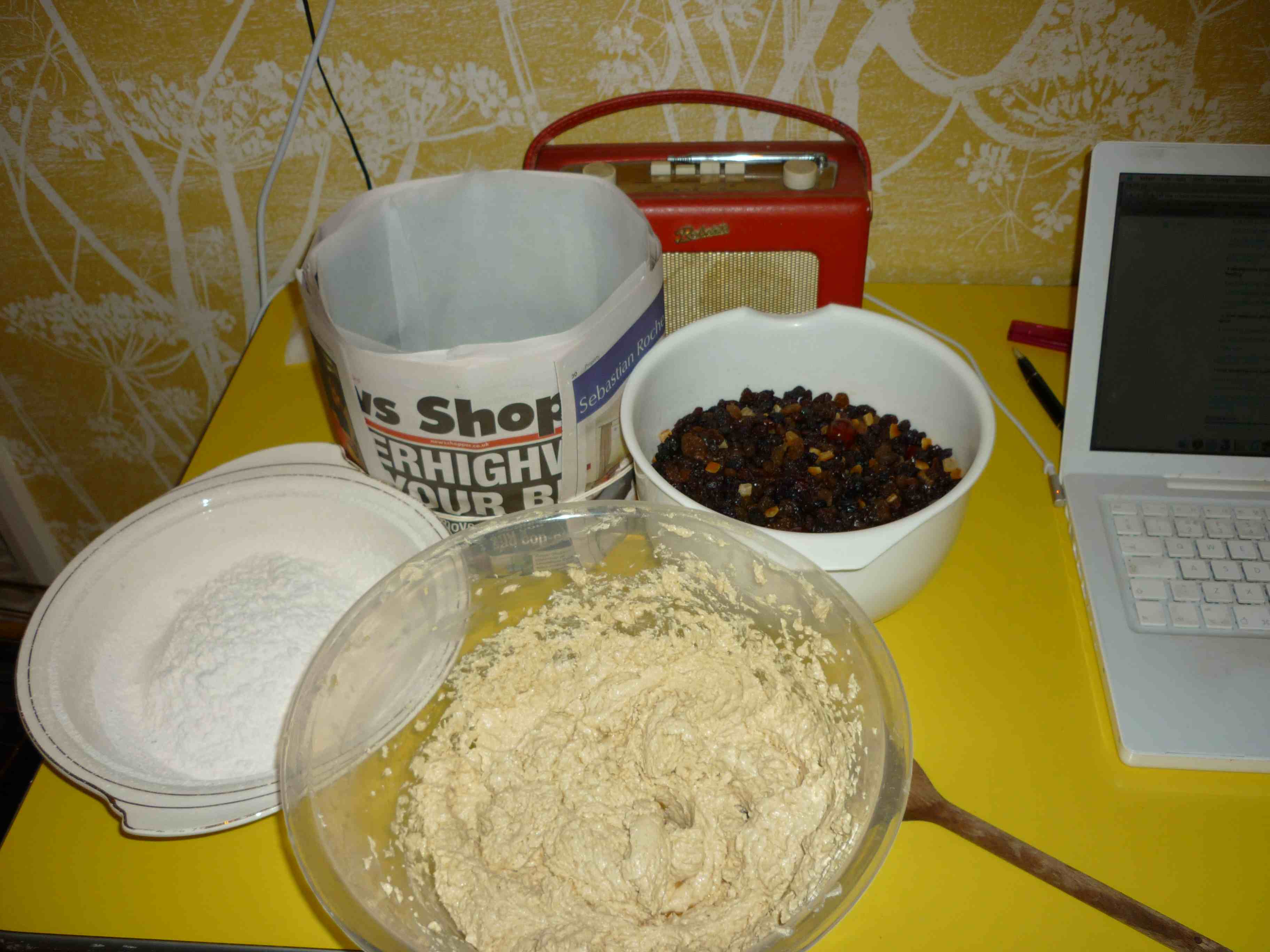 Time approx: 4.50pm. Fruit has been soaking in brandy, butter, eggs, sugar whizzed up and flour and spices sieved from a great height. Injuries sustained so far: 1, nutmeg-grating based.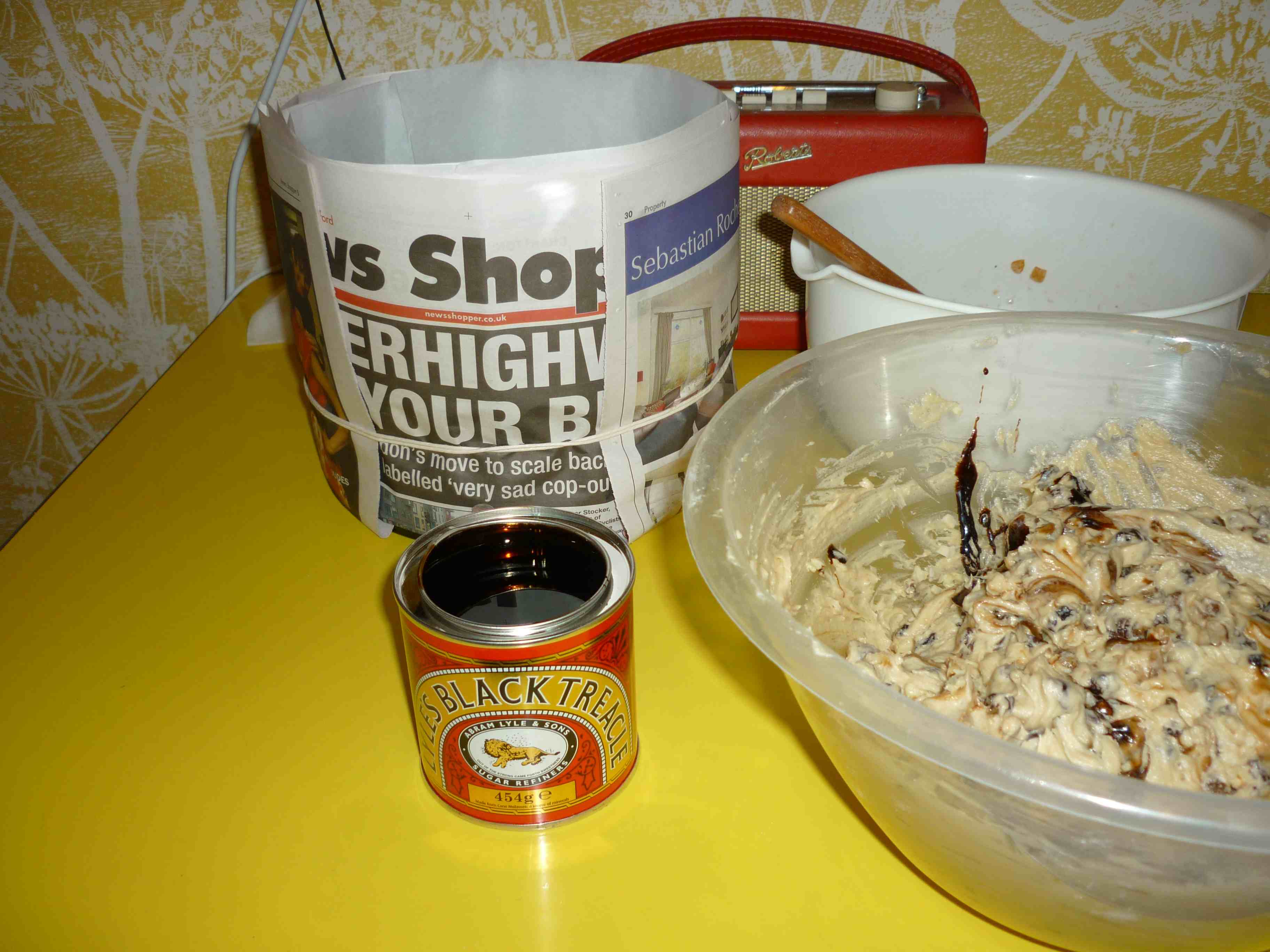 Again, wasn't that confident about the folding in, as Delia was proper going on about it and how important it was not to mess it up. So I checked in with this fella for tips. Then I got to do the wish. The gent submitted his by email from work. Ooo, the Future…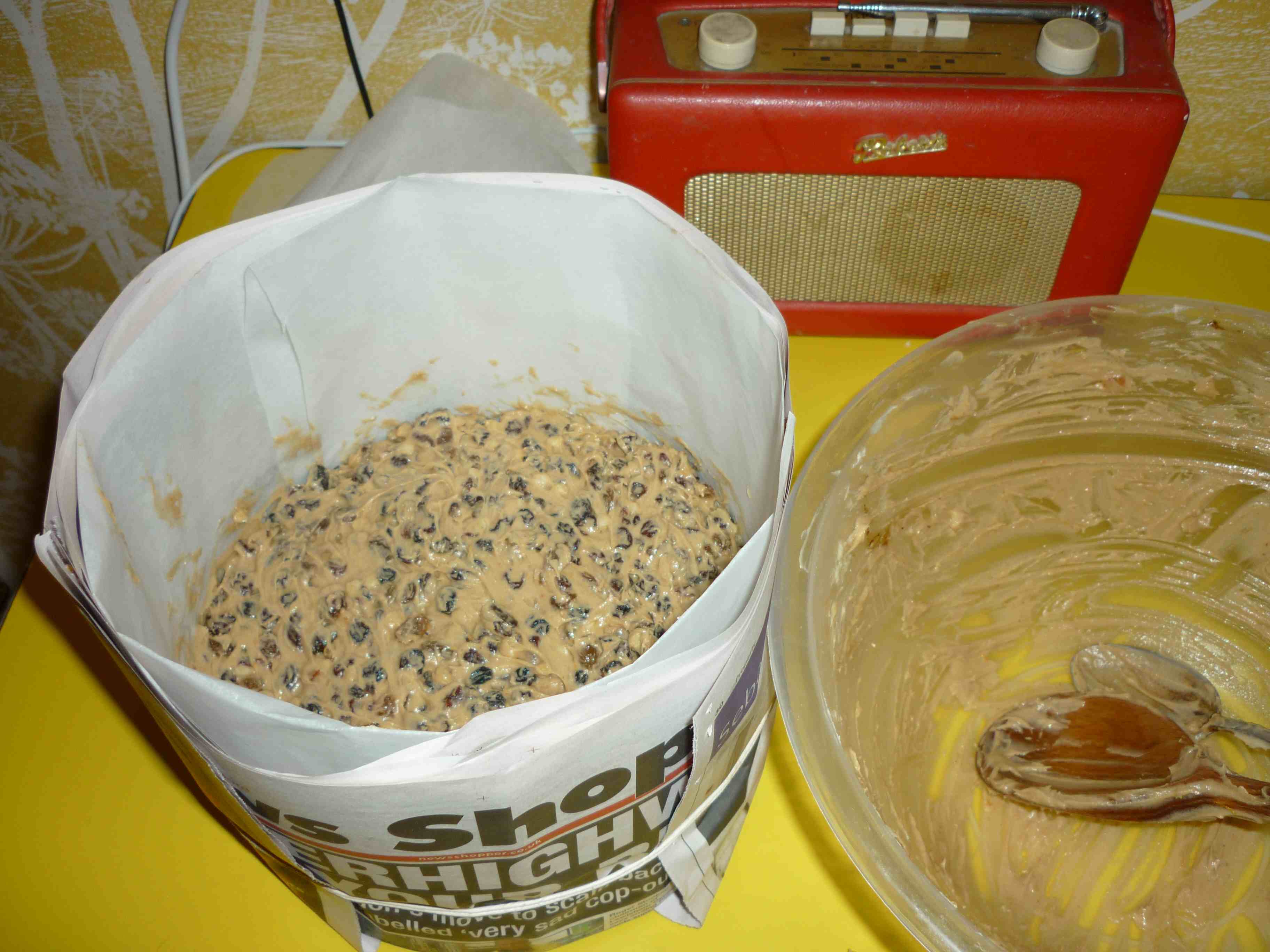 Time approx: 5.30pm. Woo! It's in the tin. Just time to double check how long to put it in t'oven for. Delia doesn't give a time or temp for a fan oven so it was on to MumsNet discussion boards. I know! And not even any time to stop and post a comment on breastfeeding. The answer, roughly, is do it at 125C and check after a bit less than 4 hours.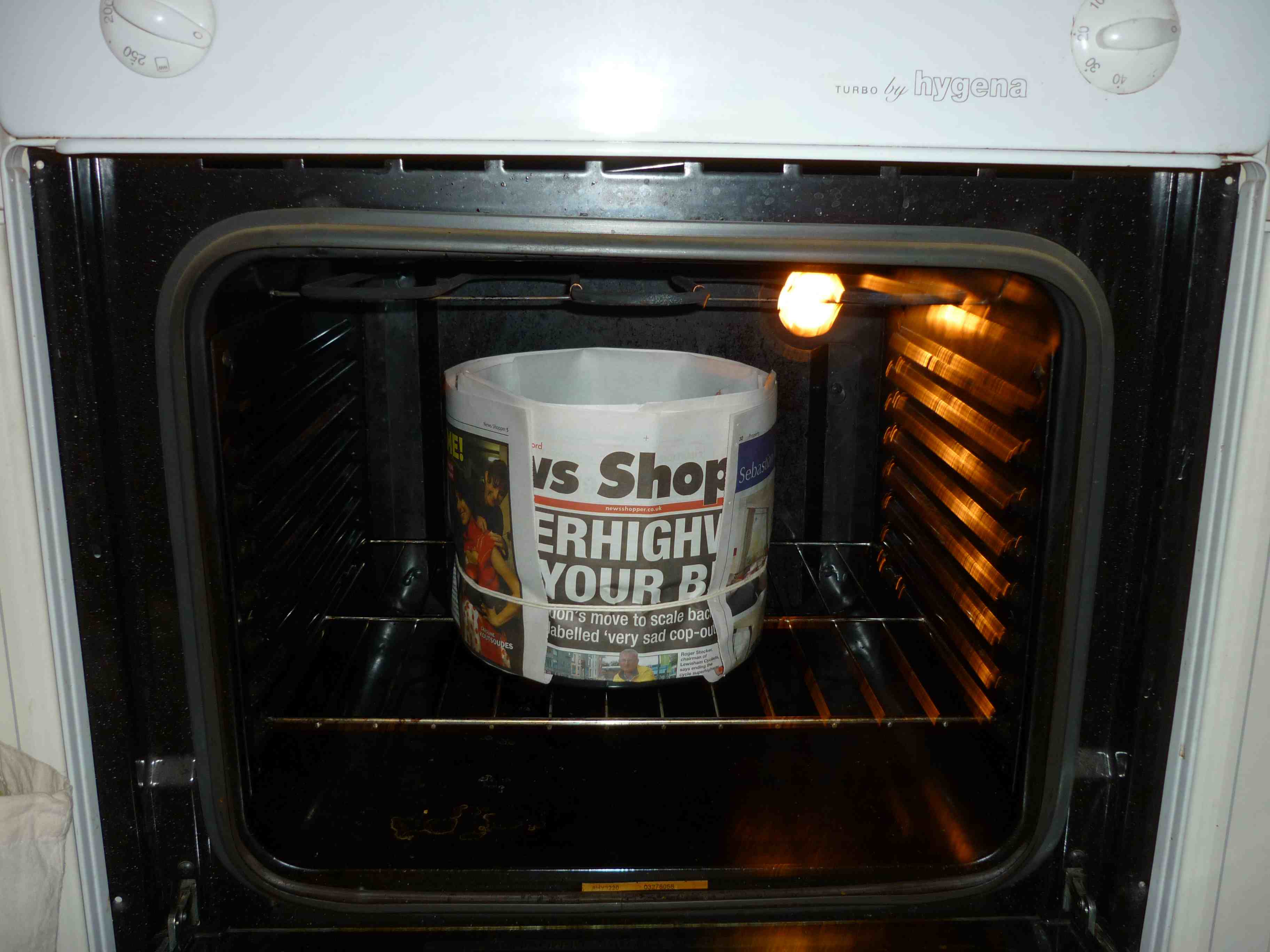 Time approx: 5.40pm. I definitely haven't muddled up celcius and farenheit – but I did earlier in proceedings. Double check everything if you're a twit!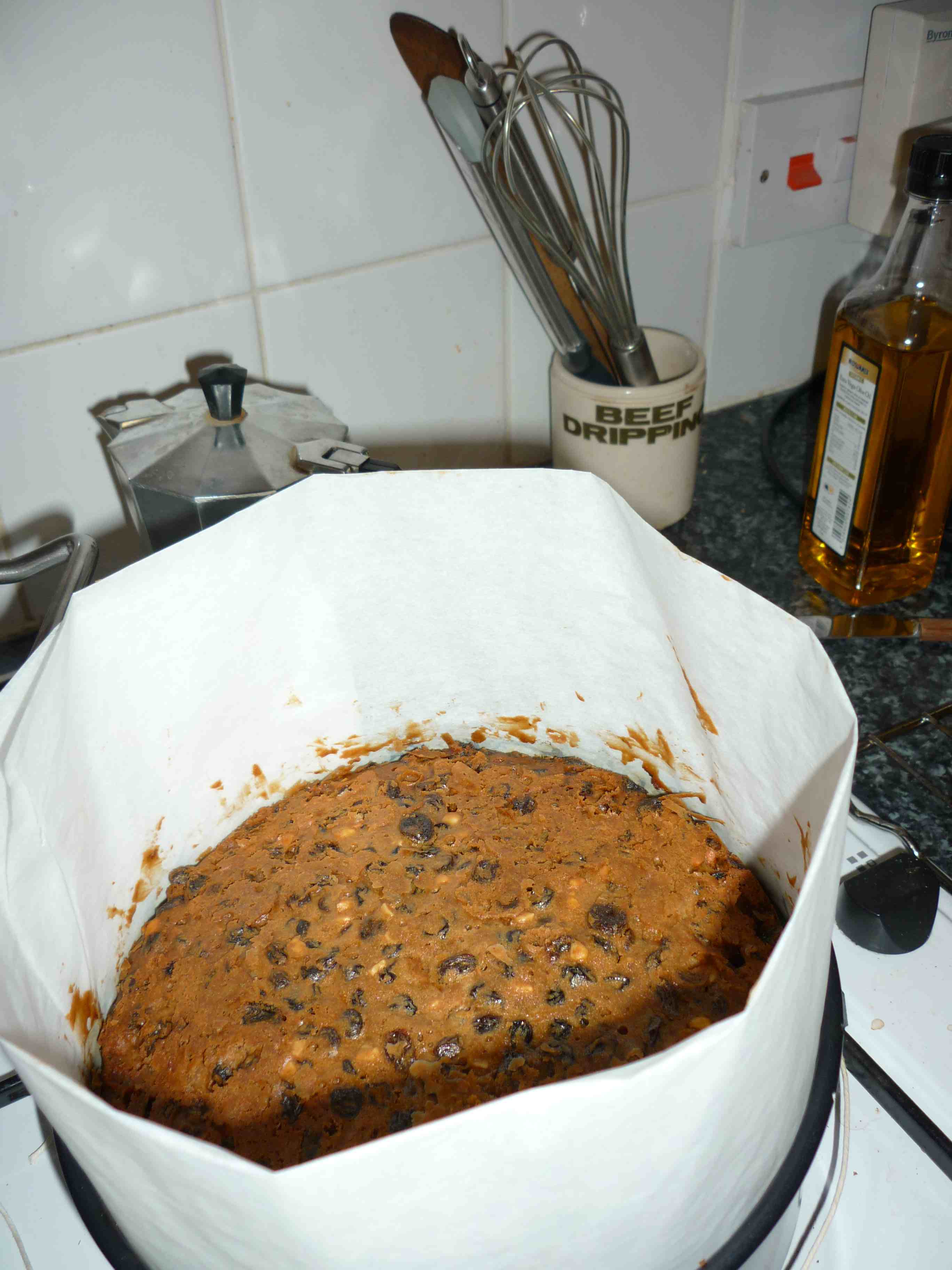 Time approx: 10.20pm. It's out. It springs back when you push it. I think it's cooked. Who knows? It's bedtime anyway. Half an hour cooling in the tin – just time to watch a Mighty Boosh.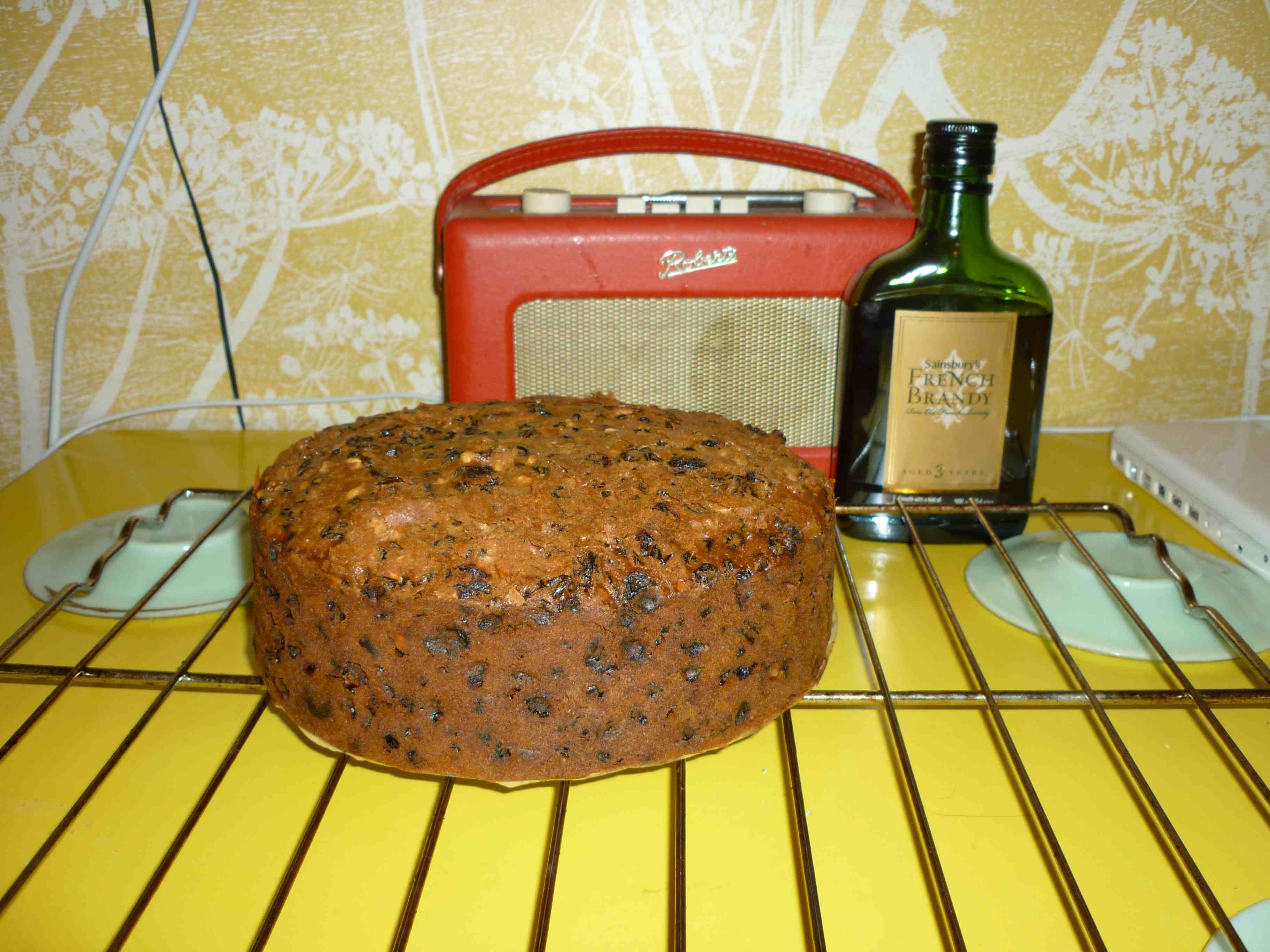 Time approx: 11pm. The house smells amazing. My beautiful cake. I'm gonna feed you with brandy and marzipan you. Then eat you. See you in 27 days.