A letter about island life
Dear Jill
as promised I am finally sending a dispatch to you and the blog about life on the island – just as it's coming to an end. Let's get the most galling aspect out of the way first – the weather has been amazing, with daily swims – our wet suits are as yet unused. It's made life a lot easier than if it'd been raining all the time. And in many ways the remote life with no running water, no electricity and no phone has been easier than one might expect. But I suspect in true Scottish weather we would have suffered more.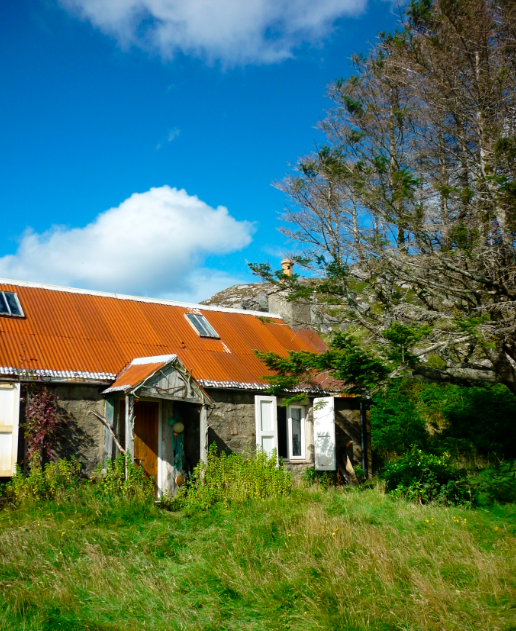 So I thought you might like to know a little bit about the cottage and the mechanics of how we're living. There is a more full description of Arean cottage on the blog I've kept of the trip, but it's a two room cottage (with a little damp room in the middle for a loo) above a little cove on the island of Eilean Shona.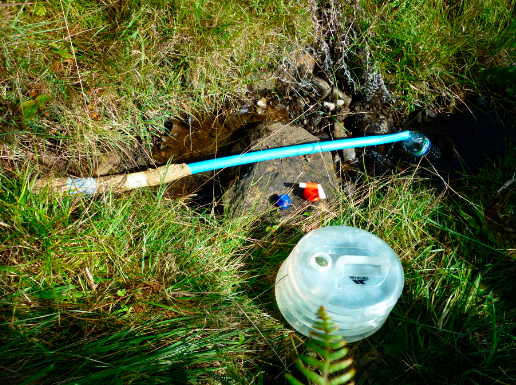 It had been empty for a couple of years before we arrived, and although it once had running water pumped from the burn, that pipe got melted in a bush fire. Instead we walk and fetch water each day from a very basic pipe system stuck together with Blu Tack and parcel tape that we invented (above).
For hot water we have, of course, the tea urn. On waking in the morning we light the Prakti stove and make three rounds of coffee using brush wood foraged from around the cottage. In between each coffee we boil a kettle, and decant it into the urn so we have hot water for washing later on. The cottage has a wood burner in the bedroom and a very old range in the kitchen. It has an open fire but also a little low fire compartment that heats an oven and hot plate above. We cook jacket potatoes in the oven and reheat the urn on the hotplate at the same time – so jacket potato night and bath night tend to coincide. What heaven.
For a fridge we have a little blue cool box which works pretty well, and for light we have two long-life camping lanterns plus candles. Our predecessors in the cottage were obviously house-proud. There is a low shed on the end of the house where we've found tins of fancy paint and also a huge stock of posh jam jars for putting candles in and also, of course, ideal for fannying around arranging wild flowers in.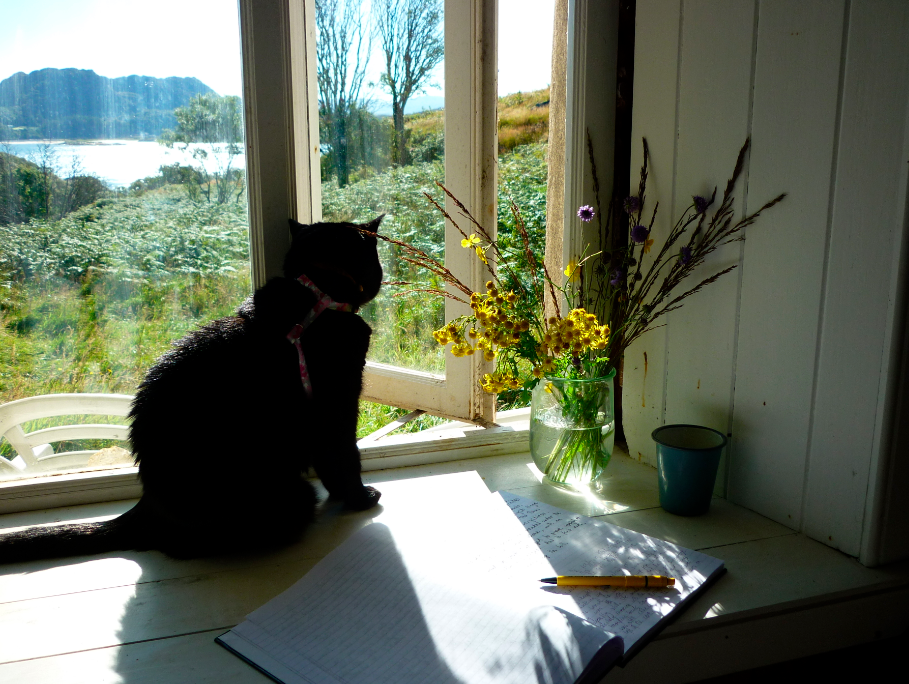 The rooms are very basic with either limewashed stone or wood paneling, and the overall vibe is basically all my Toast catalogue fantasies come true. The bedroom has a lovely set of Shaker-esque hooks above the bed, perfect for keeping stuff off the floor with no wardrobe. A wine crate found in the loft is my bedside table.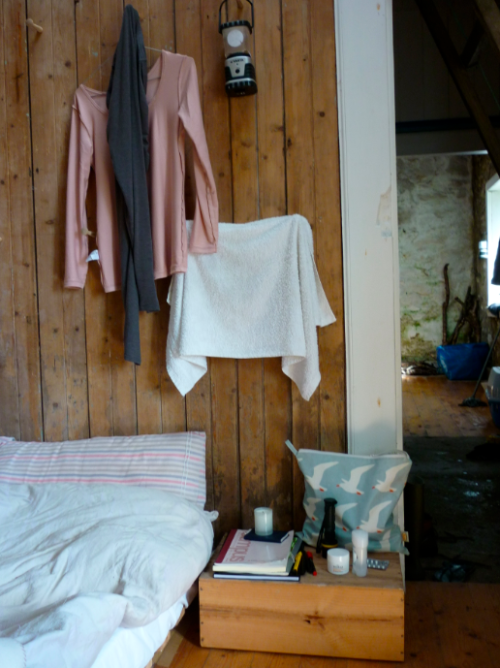 It is hard work – the daily rounds of water and wood collection take up a lot of time and energy, and getting washing dry is murder (I've been rocking some very unconventional island looks as a result). But there is something so nice about being able to sort out what you need for yourself with a bit of ingenuity and work – no utility company to phone when something's not working is a relief in its own way. And we're not completely cut off – if I want to send a text I need only walk up to the phone point near the cottage, from where I can see right to sea, to the islands of Rhum and Eigg, and to the horizon beyond.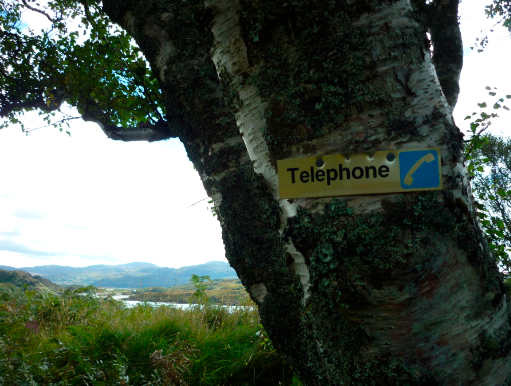 So that's us – we leave a week today and normal life will be resumed. Thanks for giving me the time away – I'll never forget it, and I'll probably never stop going on about it either.
Ros x