One last gift that I didm't include in my 'hedonism of things' birthday round-up was the present from my mum. My mum loves paintings, especially of the sea – the house in Cornwall is packed with them. So on her last visit to Margate mum urged me to pick out a painting I liked for my birthday. There is lots of choice in Margate at the moment, but this is what I finally settled on.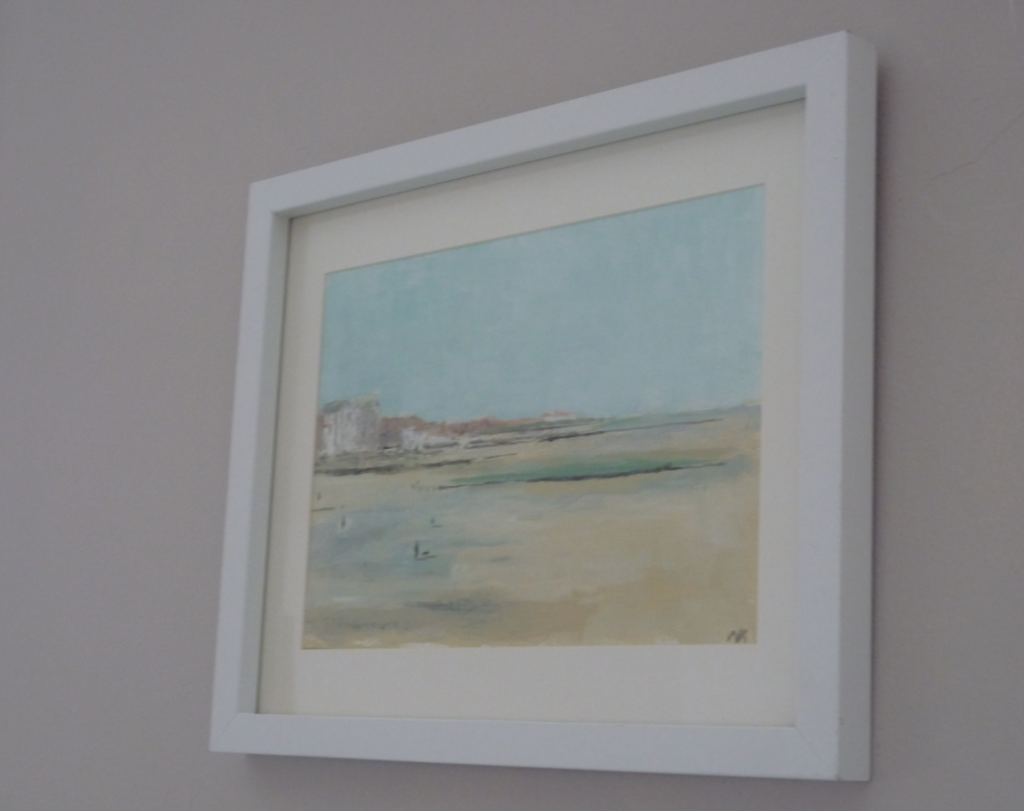 It's a view across Margate main sands by artist Nick Kelly. I had been looking for just the thing to go between the two big windows in the living room. Both look directly out to sea and the view is gorgeous. But – or rather, because of this – it's a tricky slot to fill.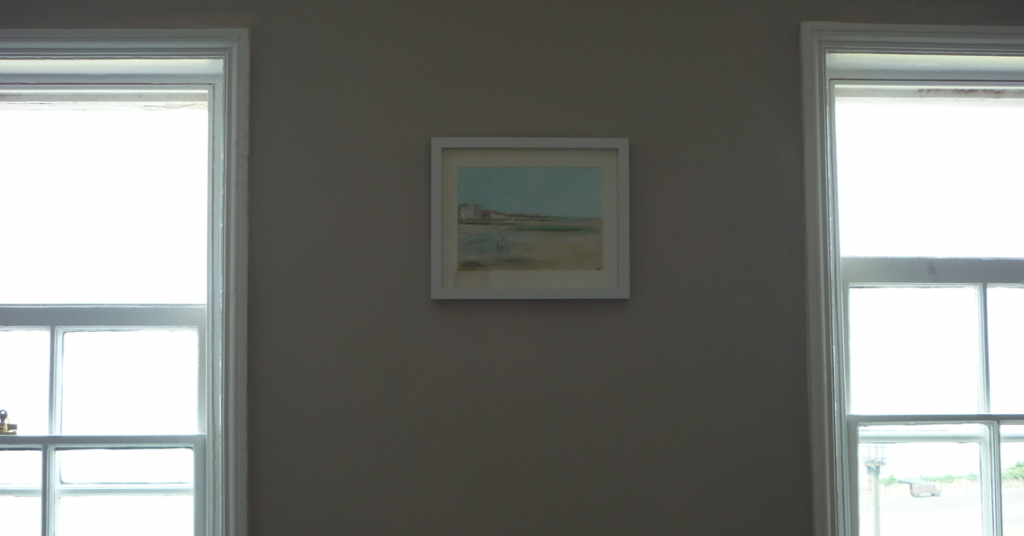 I love the soothing, ever-changing blankness of the view, but do sometimes crave a glimpse of the bay and it's sunset (I have to hang my head out the window to catch it). So placing the painting here, of the very view I don't get to see, is a little visual joke to myself.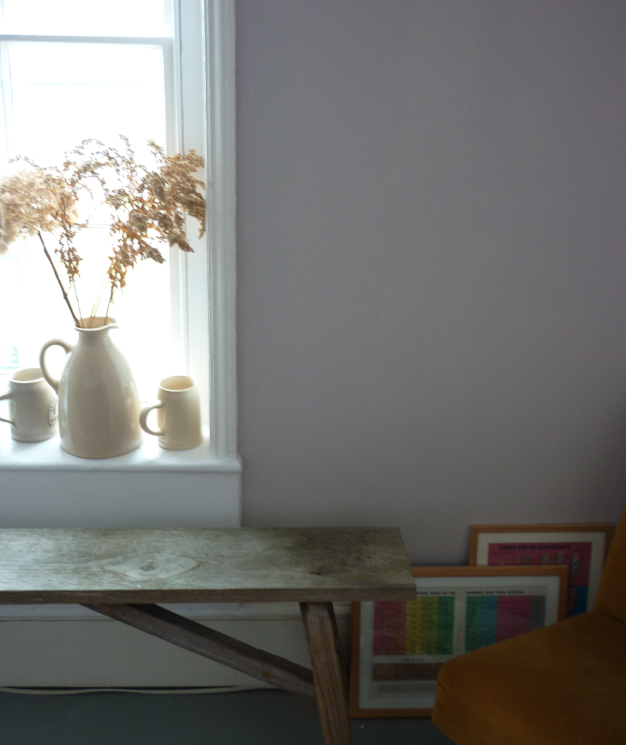 The painting looks especially wonderful now it's on a backdrop of the new Farrow & Ball colour Peignoir. The colour of the cliffs in the painting tone with it most pleasingly. Peignoir is another of those gorgeous Farrow & Ball colours that look different in every room – a sort of warm drab grey in the north-facing living room, but an iridescent shimmering pink in bright sunlight. Rather wonderfully F&B describe it thusly: "Peignoir is named after the sheer floaty garment traditionally worn by ladies while brushing their hair in the mid-20th century, perfectly summing up the romance of this hazy grey-pink."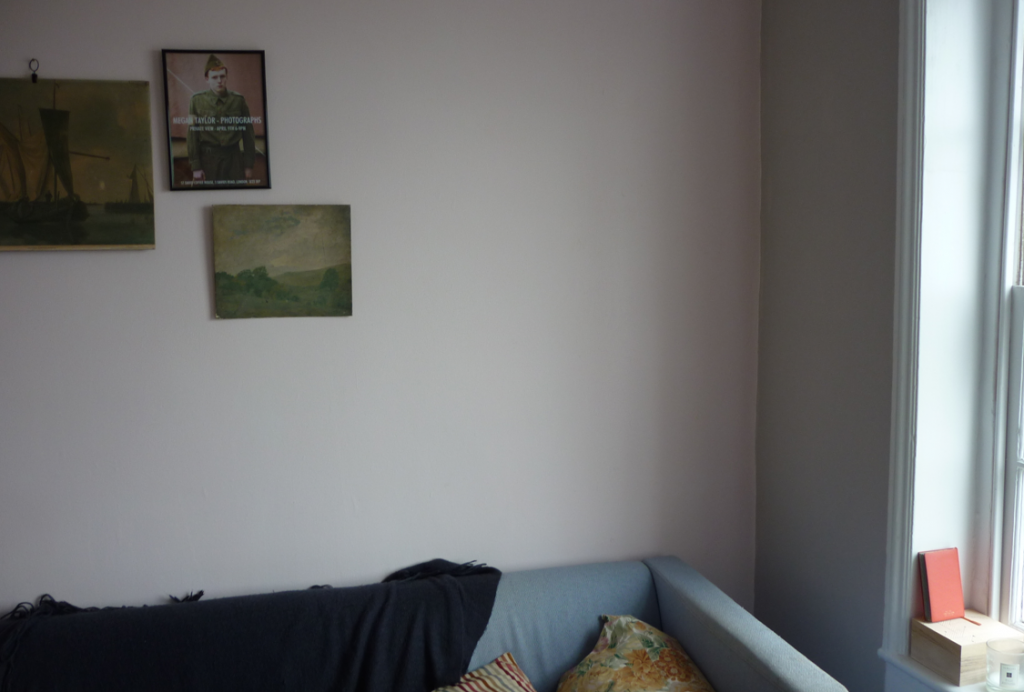 I am that lady! Imagine having a frock specially for brushing your hair in! Anyway, it looks great alongside the other walls of Middleton Pink (above left) – takes the pinkness down a notch – and makes a beautiful backdrop for my treasured painting.