Tunisia in pictures part II
So I was walking down the hill in Sidi Bou Said thinking I'd got the measure of things and happened to look left past an unremarkable door where I caught sight of some swanky wooden spoons. Found it. The Interiors Shop in Sidi Bou Said. It's called Rock the Kasbah and seems to have an outpost in Marseille. Here's the shelf of loveliness that gave it away from the pavement.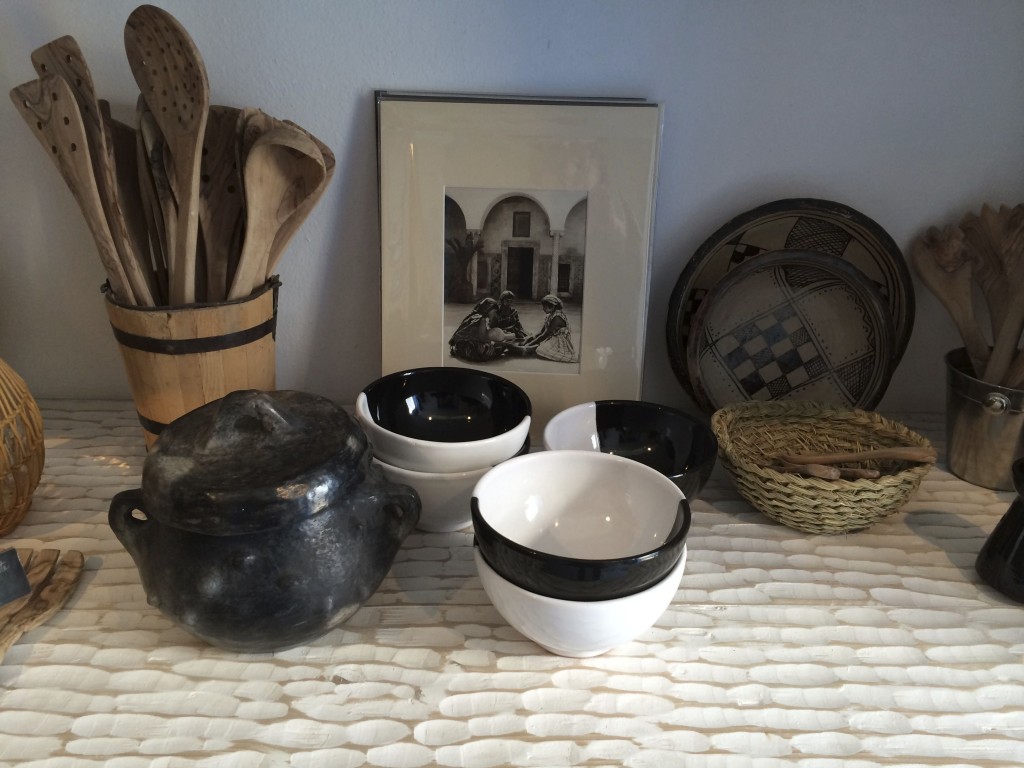 Je regret not buying those black and white bowls. Down the narrow corridor from here there were two little rooms set up as bedroom, before the shop opened up into a big house with rooms peeling off the central open courtyard.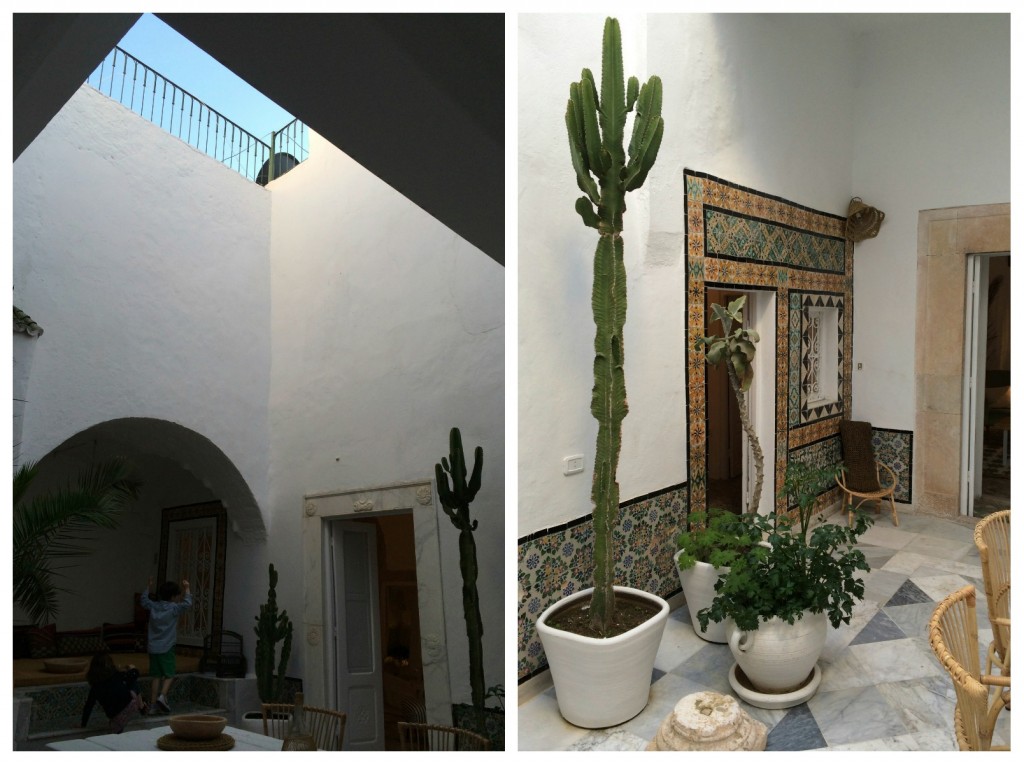 You can just about see my kids on the left there in motion. That's how they roll, it keeps us very alert and any shopping is done with one eye always darting about searching for their whereabouts and what-up-tos. I think that's why I'm such a relaxed person all the time…digressing. Have you also seen the giant cactus? It's a trend everywhere, but surely it started here rather than Brooklyn.
On through the house-shop rooms there were more and more tiles to admire and then lots of on-trend furniture –  vintage armchairs upholstered in velvet, woven things, printed ceramics, a gorgeous rug.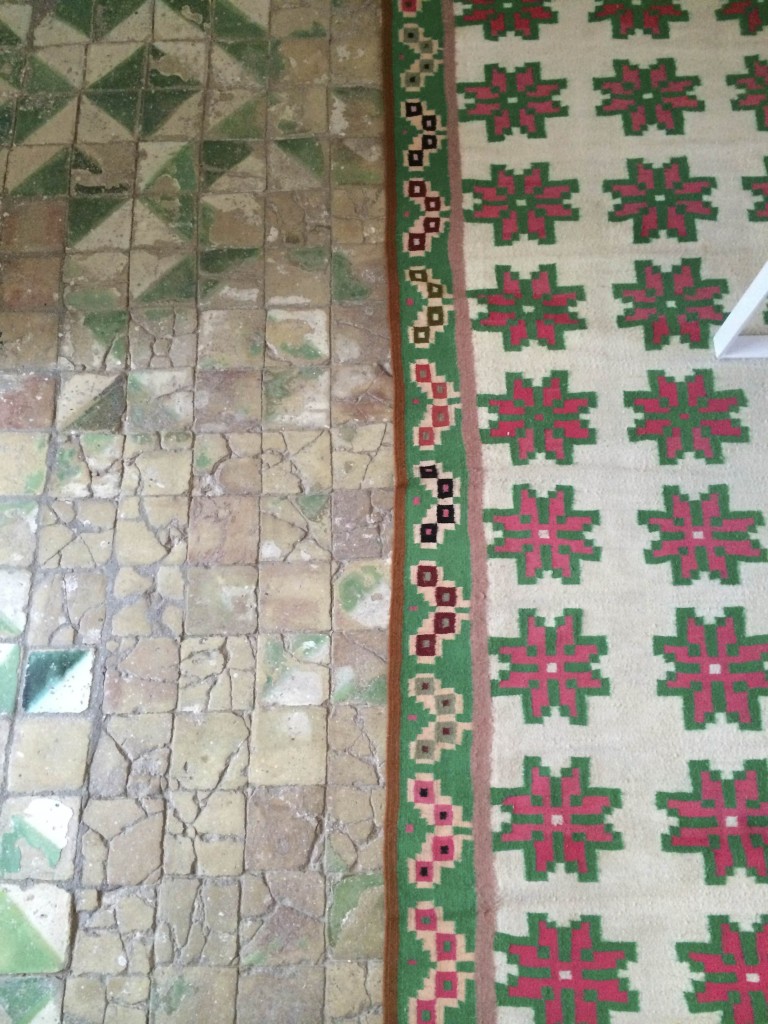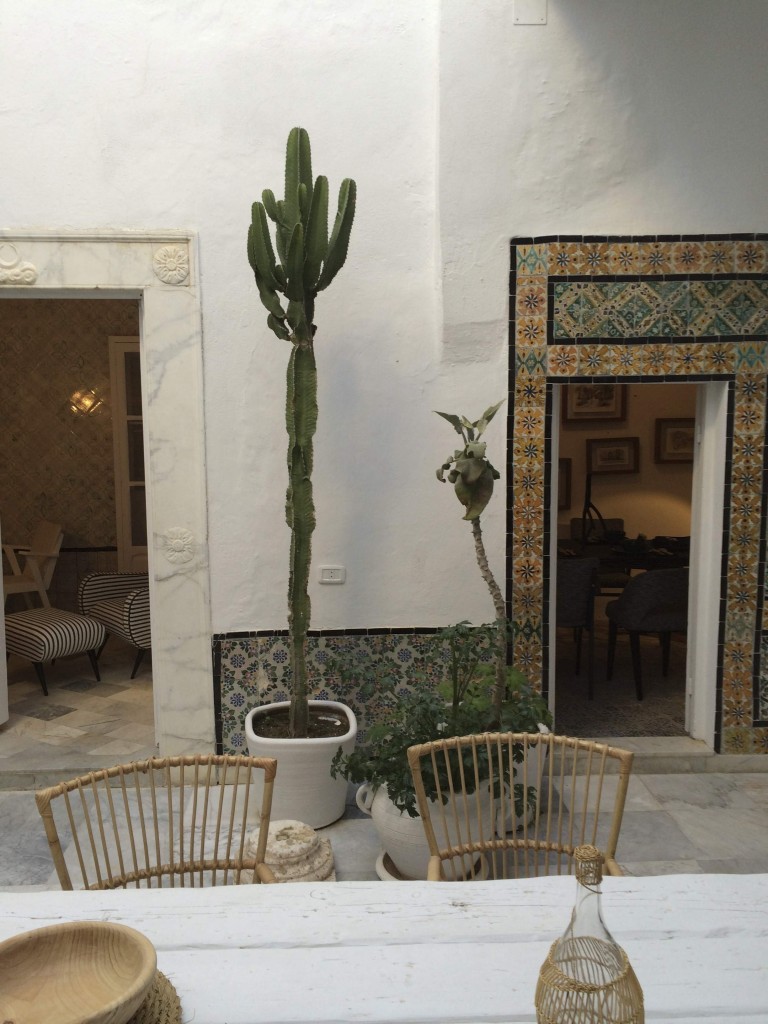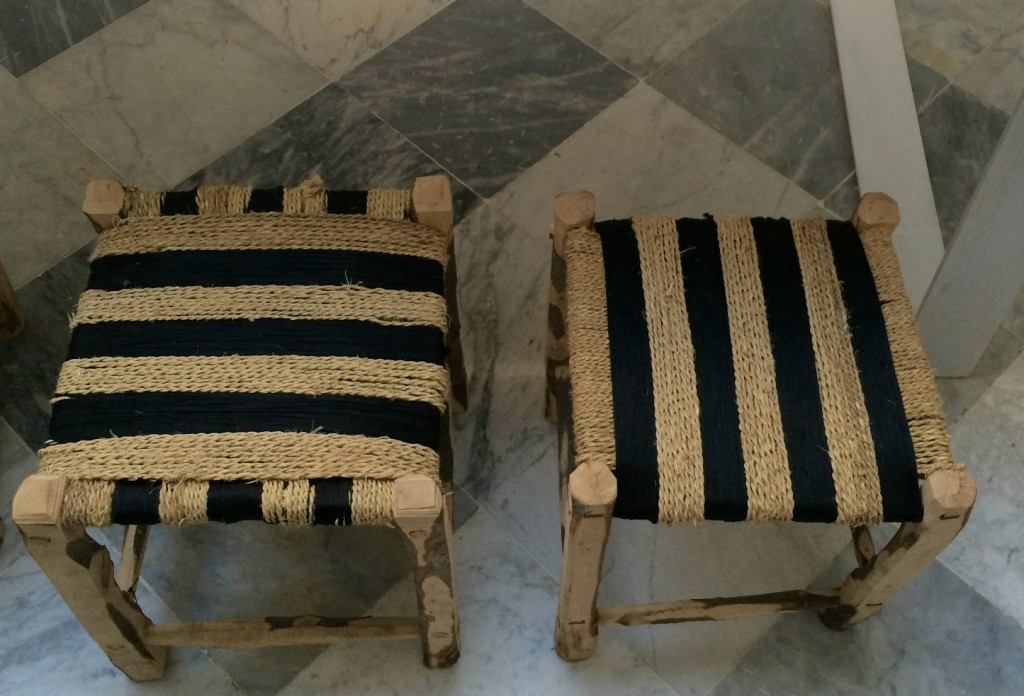 What a delight. Unsurprisingly I left with a bowl. Surprisingly that was all and here it is now on the mantelpiece in my bedroom looking chillaxed next to a framed card from Darkroom and one of Lubna's tiles.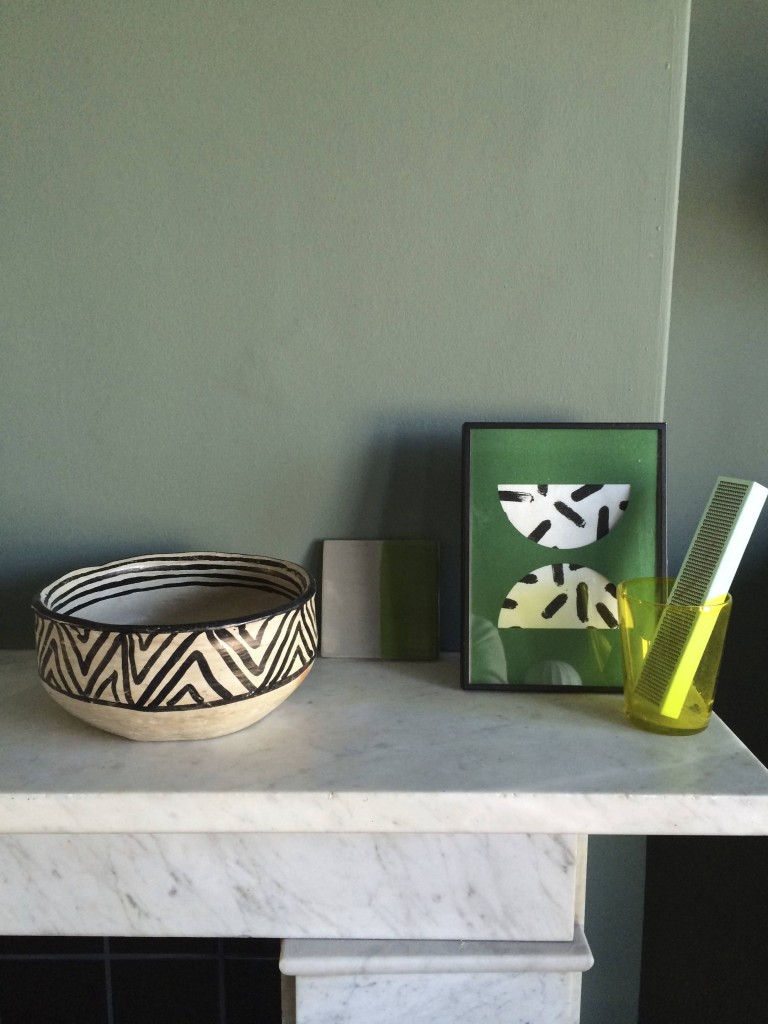 A few days later in Tunis a pretty inexpensive rug was also purchased and expertly folded down into something that actually fit in our suitcase. Heavily.
I'd describe it as jolie laide, so you might hate it. But I love that it has weird different ends – one end fluffy, one end stitched in thick red thread and there's also a hole been patched together in thick blue thread that again is good in my view.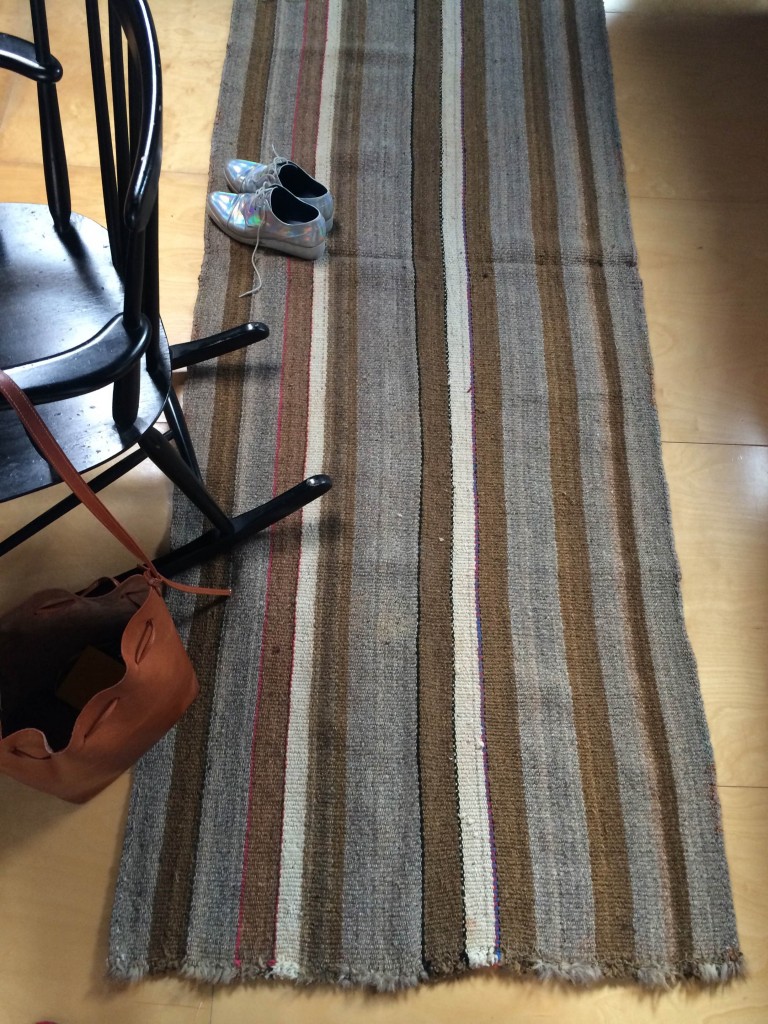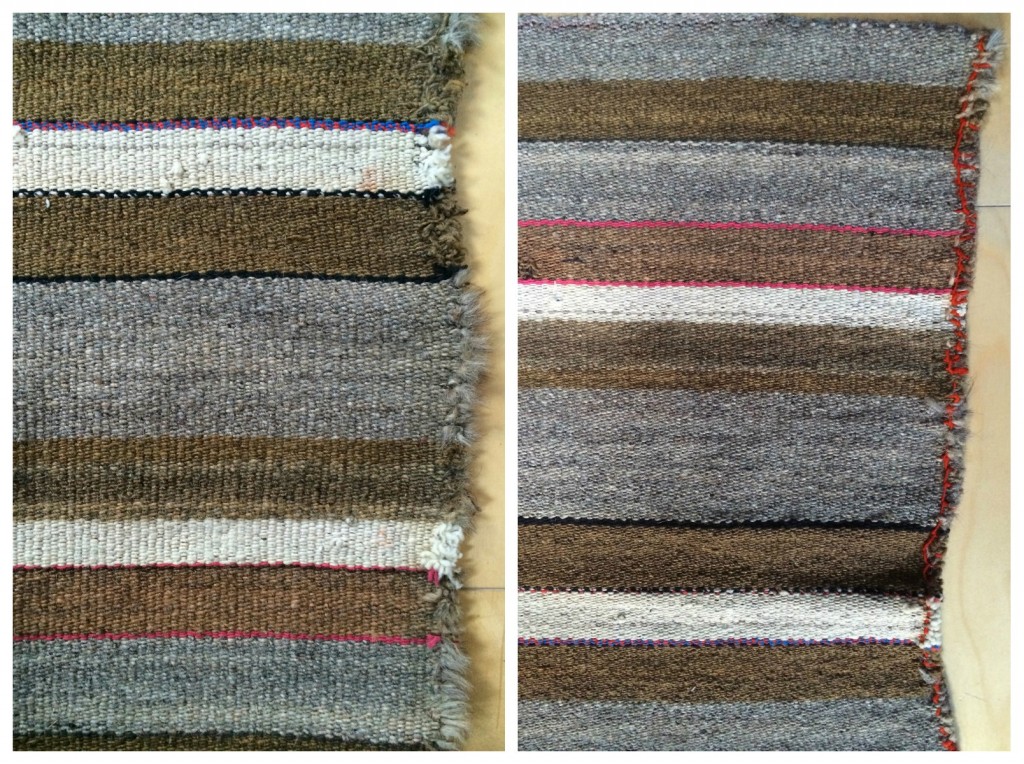 How do you like my accidental styling with the shoes?
Back to London-based ramblings soon, I'm still feeling the holiday high.