Recent reports of its hotness – "Colefax and Fowler on acid" anyone – led me to investigate new company House of Hackney. They sell wallpaper, bedlinen, beds and, er, one mirror. I thought I was going to love it, but when I took a look I felt maybe I needed a second opinion.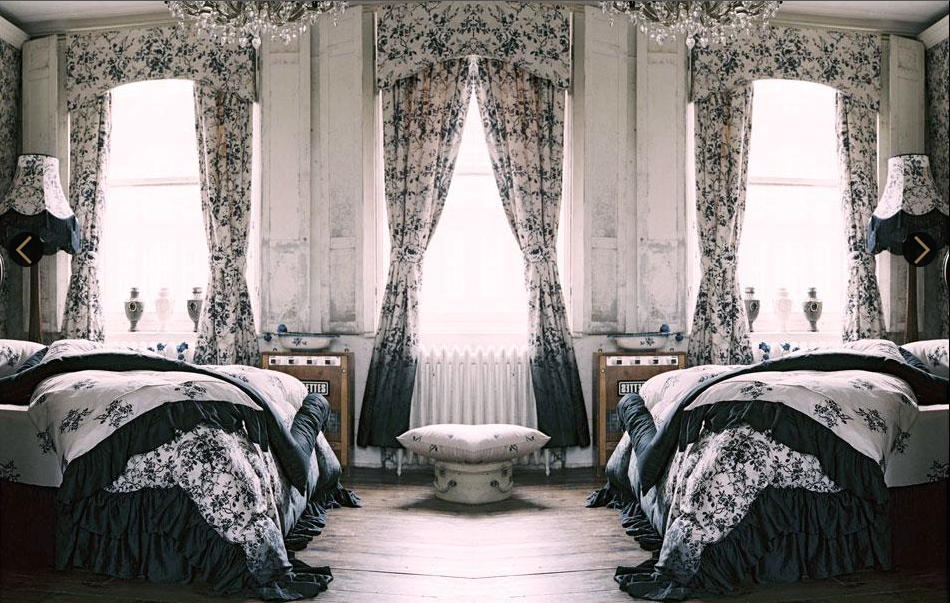 I don't like this! It looks like Laura Ashley with a brothel trim. Is it the future of fashionable decorating? Or a version of what our Mum's were doing with the spare room circa 1984?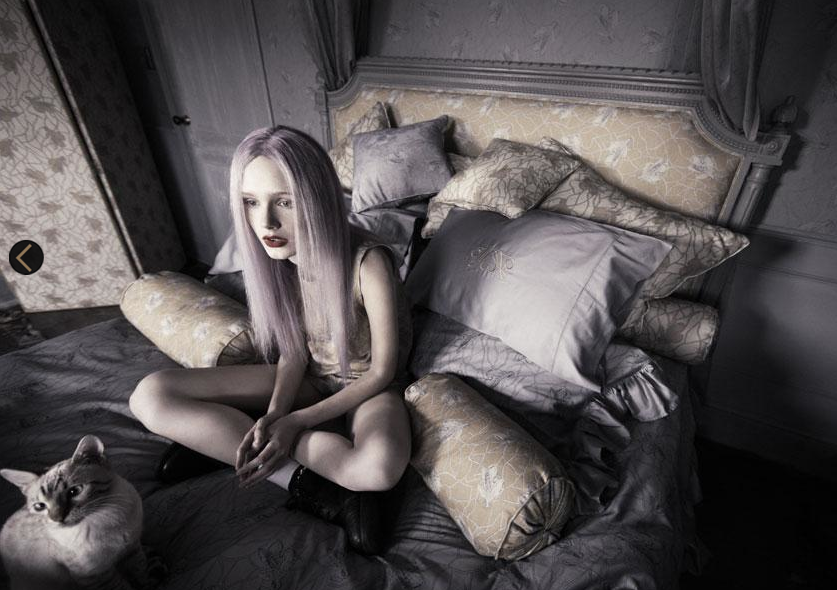 A bed for sulking on? Yeah, I could do with one of those. But let me tell you, an abundance of ruffled cushions + a cat = asthma attack.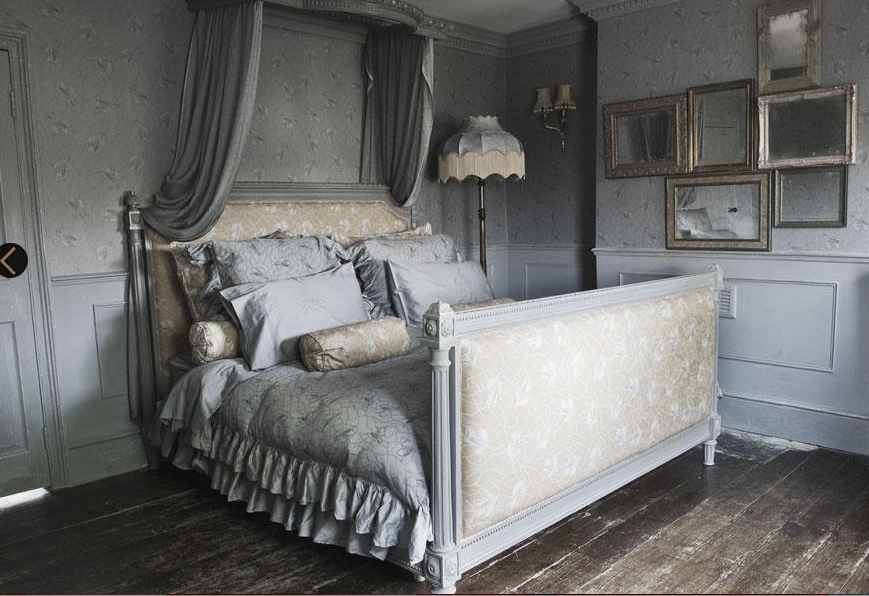 …and I just can't believe that frilly bed skirts are coming back. Am I lacking vision?
But it's not all bad, and the black-and-boho parts of their collection I can enjoy a bit more.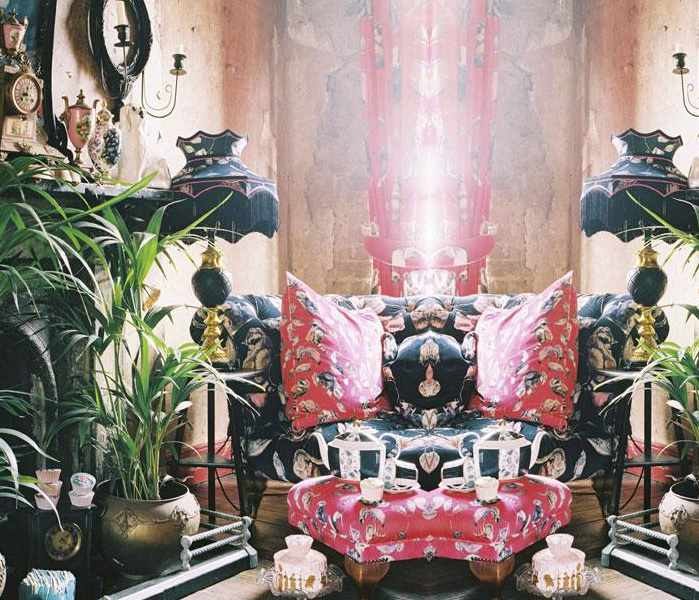 It's fun, and a strange mix of decadent and suburban. One thing to think about though hipsters… Barbara Cartland did it first.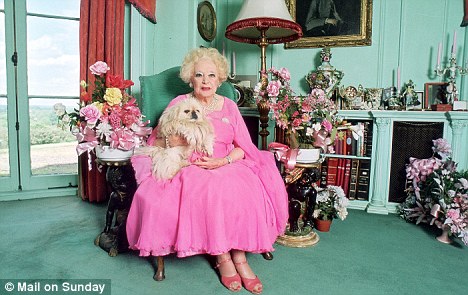 What do you think? Trend? Or Hackney Hipster Hype?