Here is my spare bedroom, which needs to be turned into a nursery asap. Something I want to do in a few killer moves. Ie nuts, I am running out of time. Thus, the bird wallpaper stays, the big bed is outta there, probably with the map too, and I need to add some light-blocking curtains to put in front of that useless wisp of an Ikea blind. I also need to re-do that fire hearth with a Victorian tiles collection that's short on tiles. Brilliant.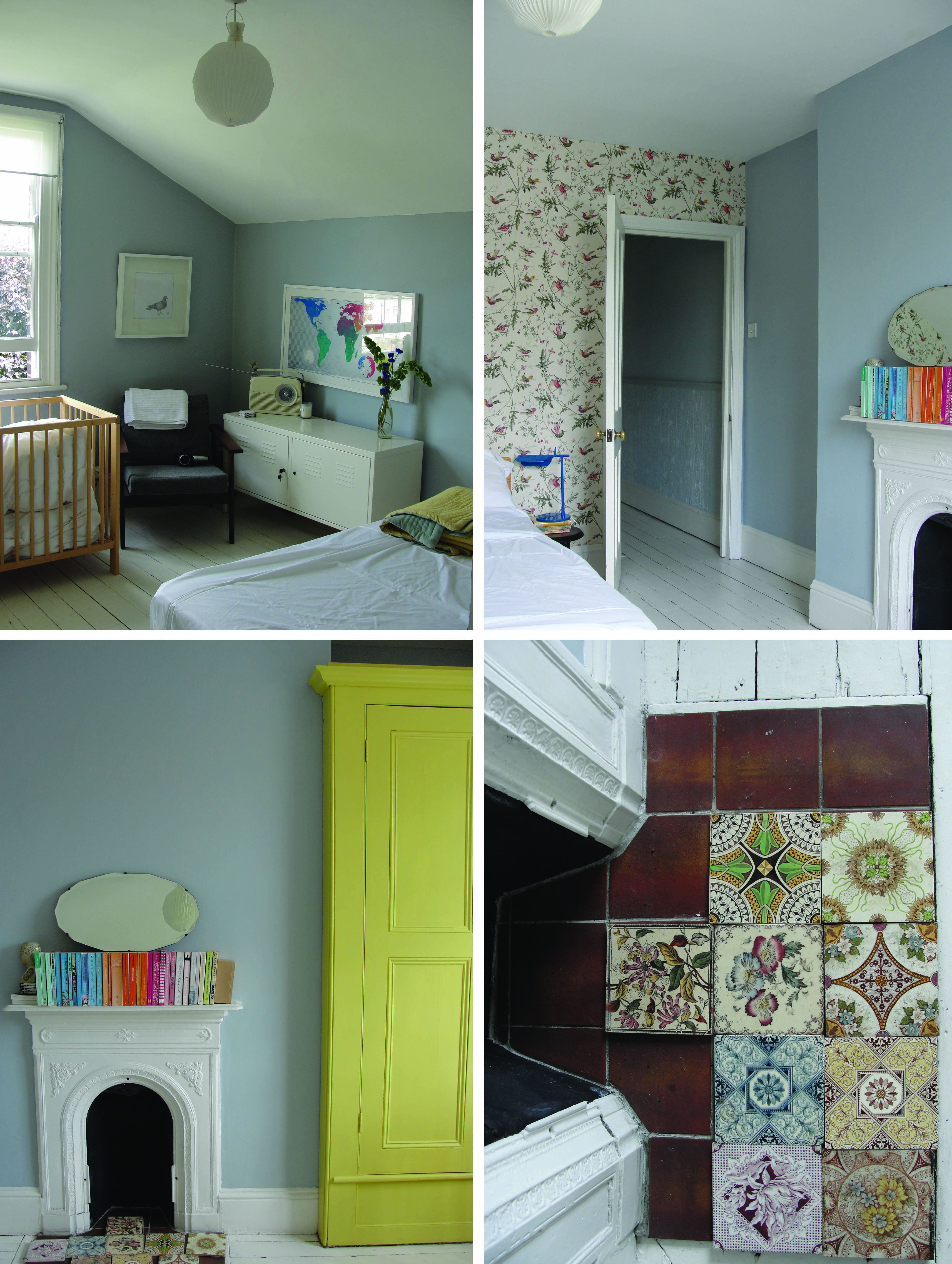 I'm trying to keep the actual shopping to the bare minimum – some shelves for books and stuff to go above the Ikea cabinet, a light or two and maybe a poster. A la this…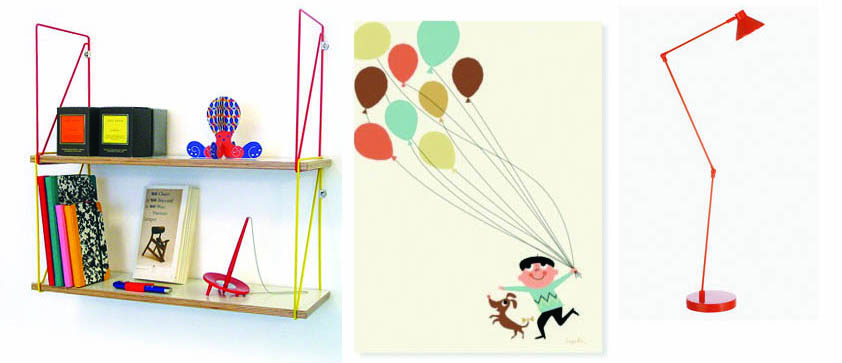 Thank you baby style file for posting about those Mar Mar Co shelves – I'm thinking 4-6. I like the poster I just found there too, and the light from Habitat, surely on sale for 2p or sommat if I hang on for a bit, in light of recent revelations (really want it in yellow, but alas that's discontinued).
Leaving just the curtains. The solution to which, according to my gut, is somewhere in these images.
Something about those florals in the top two images – from Emily Chalmers' cool Shoreditch gaff – and the way those Olicana stripes look with yellow piping in Petra Boase's house (as shot by Ben Anders) is grabbing me. The last image confirming that combo. Possibly either option is just going to look ker-azy with my bird wallpaper. Don't expect a real reveal anytime soon.