Another photography project, reminding me of a decorating trend I've been contemplating recently. Andrew Miksys spent months travelling through Lithuanian, seeking out discos in rural villages. Brilliant. A bit like my teenage years in Cornwall. I found the pictures on the Mail (of course). The paper took a rather sniffy (I mean xenophobic) tone, but as far as I can see a disco is a disco. I wanna go!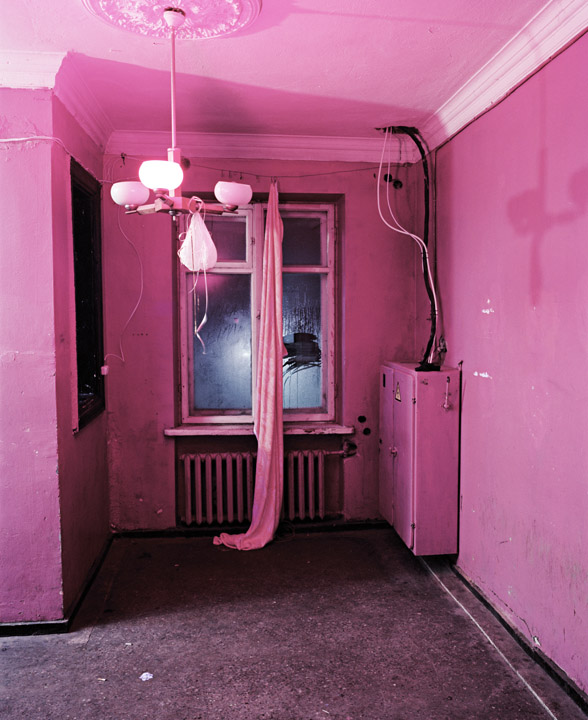 As the gent said of the Mail's coverage, 'They've obviously never been out in Paisley." He thought painting the whole room pink was the definition of ritzy-ness. And it goes without saying that I quite agree. Even the wires, Even the pipes.
I'm declaring it a trend. or, as I'll be shouting as I dance under a Lithuanian glitter ball some time soon… tendencija!