How's this for a fabric sample?
And so I find myself here once again, winter in the living room. The sofa spot I've sat in all year has become the coldest place in the house and I still haven't sorted out curtains. Here's a picture so you can empathise.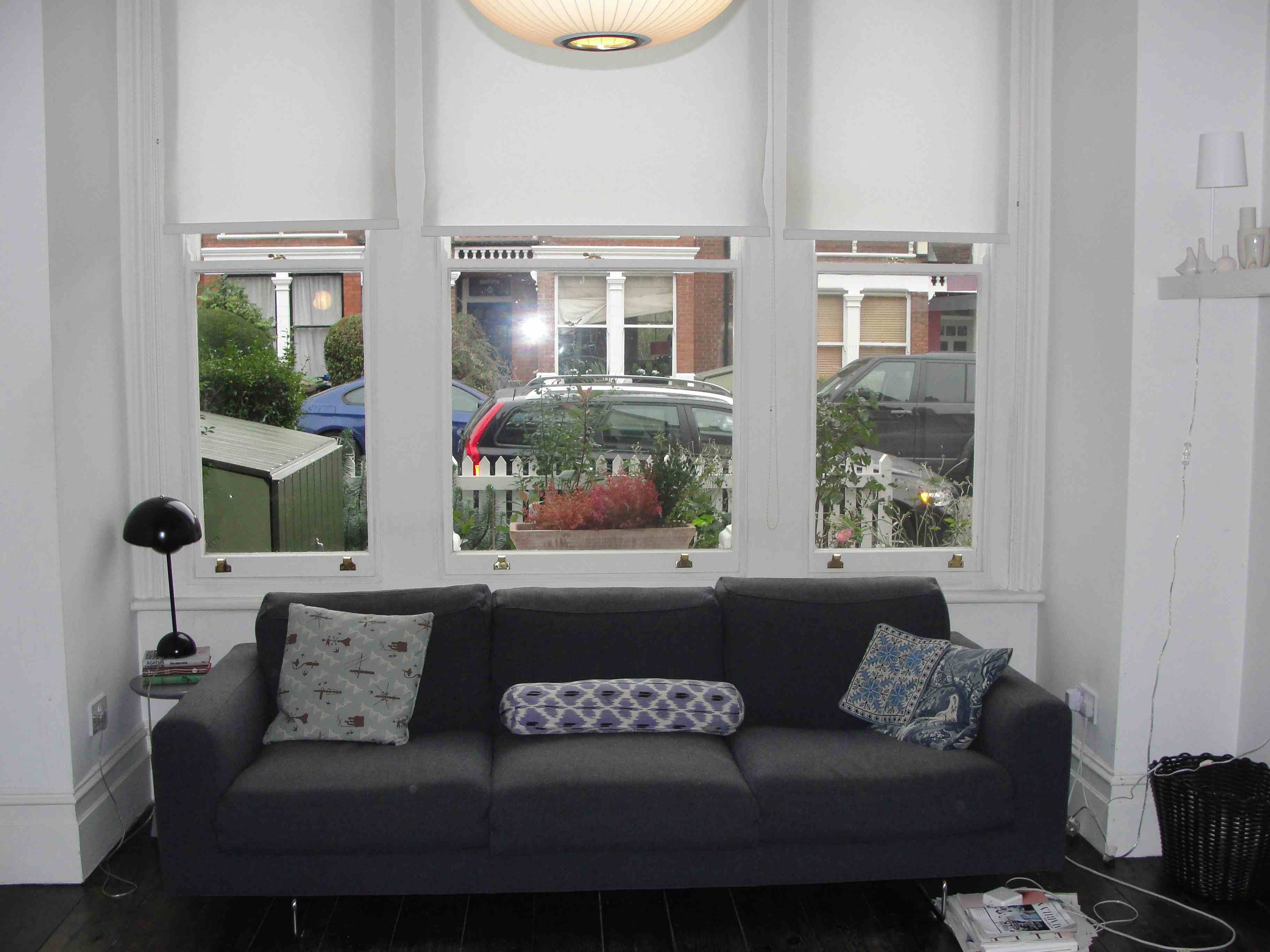 Now imagine someone blowing cold air on your neck all night and you're there. Brrrrrr. Could this fabric be the answer? I sent off for a sample to find out. Here's what came in the post, pictured alongside 50p for an idea of scale.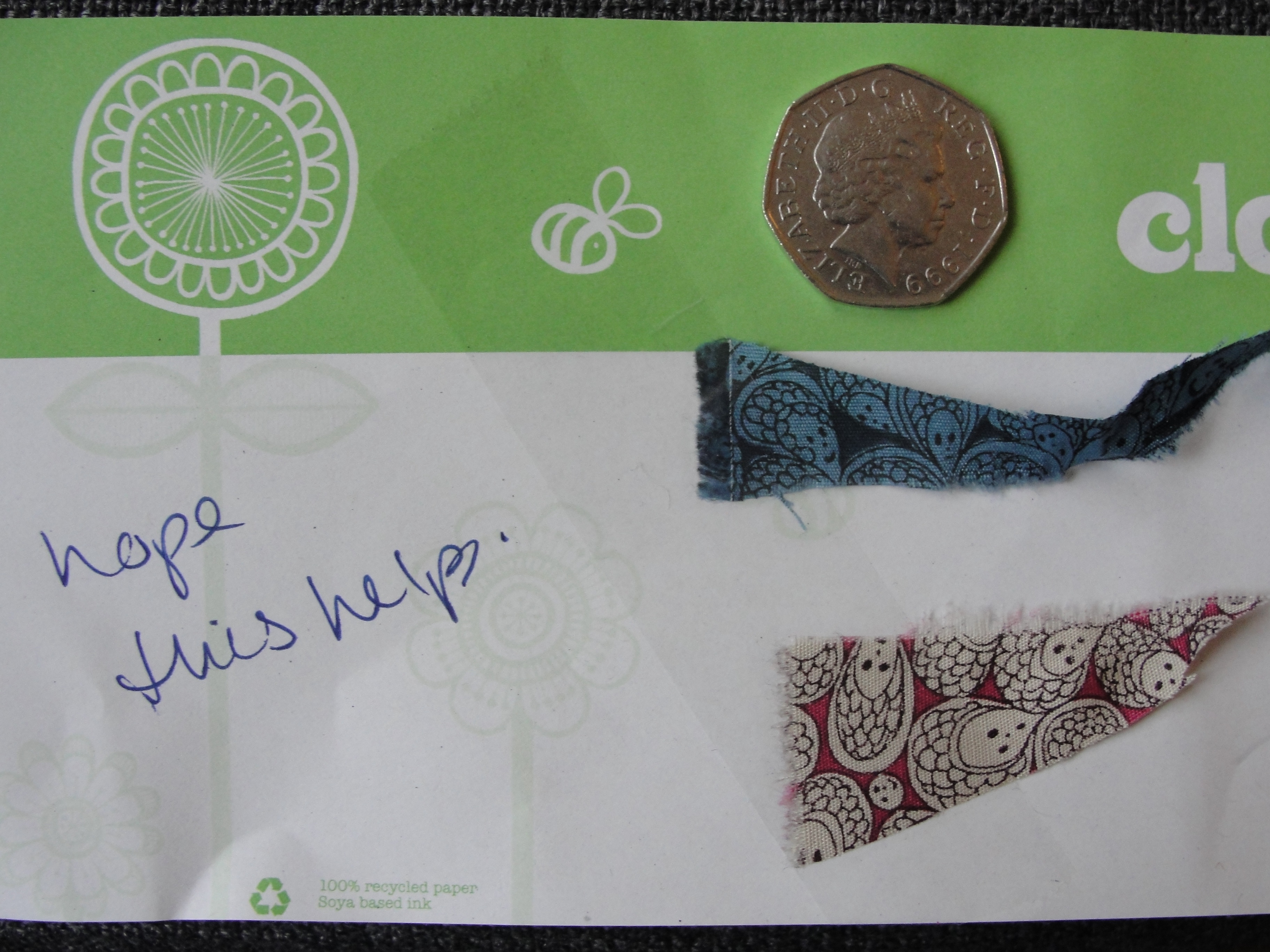 Can you imagine this tiny specimen blown up to three windows worth of curtain? A reminder of the rest of the room and its many colours so you can see why I've been umming and ahhing. Feel free to cast your vote as to whether it works – I'm open to either colour. I might even make a decision based on the outcome.