Help! Do you have a comfortable sofa?
Ok, so this is my sofa.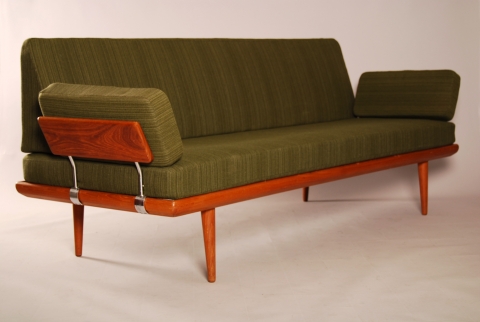 It's by Peter Hvidt for France and Sons, late 1950s. It would be nicer if I recovered it in grey velvet or something, but it's handsome isn't it? A genuine design classic off eBay. The back and side cushions lift off and it becomes a comfortable bed for one. Only thing is, as a sitting down watching 4 hours of Made In Chelsea sofa it's deeply, achingly, medical-bill-inducingly uncomfortable. I'm getting complaints.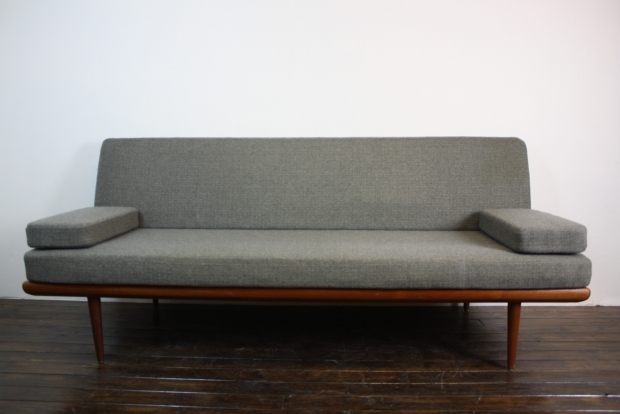 So what to do? I admired my friend's 1950s style sofa from a high street retailer. 'Is it comfortable?' I asked. 'God no.' was the reply. So… the midcentury modern style that I love seems to be universally uncomfortable. But I watch so much Made In Chelsea that I'm prepared to go for something I don't love the look of as much if it's comfortable. But where to start? Sofa retailers probably don't want you doing a four hour test stint on a sofa in their showroom. The only other way to find out what sofas are comfortable seems to be to ask you, dear readers. Can you help? Recommendations not just welcome, but begged for with a doctor's note in hand.