…is bringing me plenty pleasure just now. Ever get that? Where you artfully arrange some things then can't stop admiring your own handiwork? It helps if the things have some meaning to you, but there's nothing more fun than curating a shelf. I say that as someone who spent last night rearranging all the open-shelving in the kitchen (we've finished The Killing).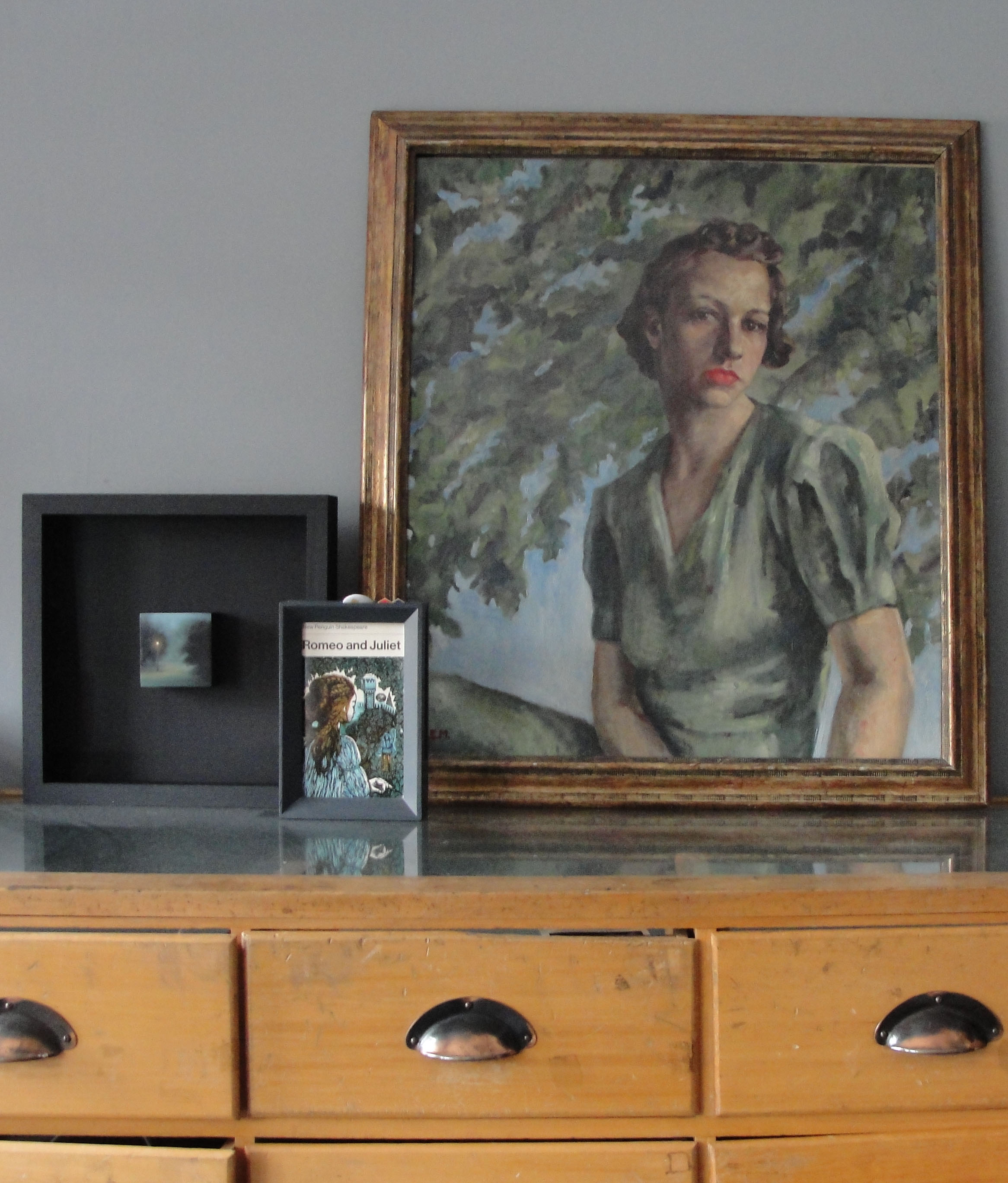 From left, painting by Gill Rocca (soon to be wall-hung) – succumbed to at Cavaliero Finn, the excuse being Mr MF's birthday; Small book frame with penguin classic Romeo and Juliet inside by Loglike, another birthday present a few years ago; Green lady art – which is a bit ropey, that arm is all out of proportion – bought at an antique fair at Alexandra Palace even longer ago.
Have you got a favourite corner of the home right now?