No-ho-ho! Not my gaff. I'm sharing with you this amazing Hastings home owned by Alastair Hendy, restored by him to something like its original Tudor glory. We've visited here before, of course, when I was mooning over stone-floored bothies with tin baths. But this time, well it's decorated for the season.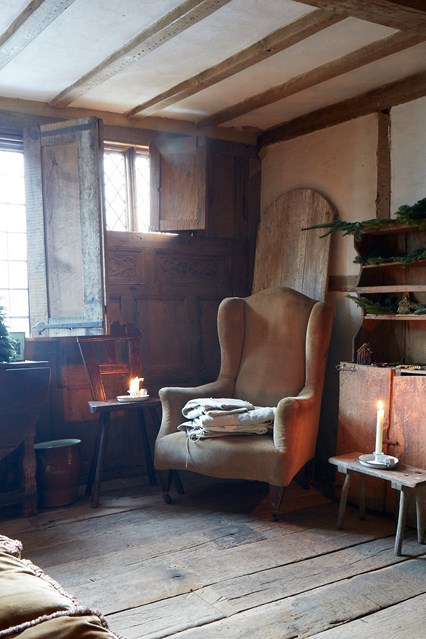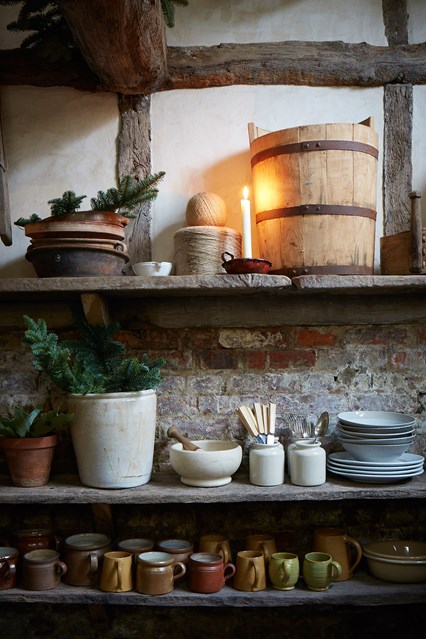 Ah. Candle snuffers and fir sprigs. I bet the whole place smells of cloves. A very wattle-and-daub Christmas to you all.
And if you're wondering how my own Christmas hovel is looking, here is the traditional MFH Christmas tree real reveal. Delightfully delivered from local florists Etcetera. What a beauty. See you in 2017!
Images by Paul Massey for House & Garden